McDonalds Sydney International Terminal 1
[DRAFT]

Photo Credit : Trevor Mein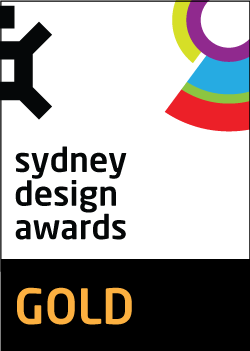 Project Overview
Floating above the departing passengers, and announcing itself from afar, is a glowing yellow glass box; a new McDonald's at Sydney Airport's Terminal 1, designed by Landini Associates in collaboration with McDonald's Australia.
Project Commissioner
Project Creator
Team
Landini Associates are a team of designers and strategic thinkers from around the world, based in Sydney. Their work tends to be multi-skilled so they practice strategy, architecture, interior, graphic, product, furniture and digital design. Most of the studio's projects engage all of these disciplines and currently they are working in Australia, New Zealand, North America, South America, Canada, the UK, Europe, Asia and the UAE.
Project Brief
The brief was simple: create an iconic, memorable customer experience, like nothing seen before.

For Landini, this meant doing something innovative, an example of how McDonald's continues to push boundaries in design.

Project Innovation/Need
The electronic ordering system, the kitchen, and the vertical transportation of food from the 'kitchen in the sky' down to customers below combine to make a unique spectacle.
Design Challenge
Placing the kitchen above the counter, whilst visually stimulating, was structurally complex. Ensuring it could deliver its wares to the customers below, efficiently, quickly, and without causing chaos, was an even steeper challenge.

To answer this, Landini combined kiosk ordering technology and a "transporter" delivery system.

McDonald's is continually looking to grow and evolve a customer dining experience that is both modern and relevant.
Sustainability
The interior uses classic, honest and raw materials that will last, and sourced locally wherever possible. Landini Associates' design approach includes never designing to trends, instead they design to create something special that possesses longevity and as such it is not unusual for the studio's designs to live up to and beyond 20 years old. This is a studio philosophy that allows for sustainable design, and one that was applied when designing McDonald's at Sydney Airport.
Interior Design - Hospitality - On the Go

This award celebrates innovative and creative building interiors, with consideration given to space creation and planning, furnishings, finishes, aesthetic presentation and functionality. Consideration also given to space allocation, traffic flow, building services, lighting, fixtures, flooring, colours, furnishings and surface finishes.
More Details