Photo Credit : Steve Brown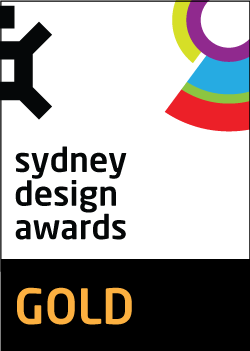 Project Overview
With a brief to help create a space that felt inherently Westpac, THERE were commissioned to design signage, wayfinding & environmental graphics for Westpac's refurbished Sydney headquarters. The system had to facilitate a new working model for the organisation, whilst telling stories that only Westpac could tell.
Project Commissioner
Project Creator
Team
Paul Tabouré - Executive Creative Director
Charlie Bromley - Design Lead/Head of Environments
Jon Zhu - Senior Designer
Lauren Barber - Designer
Mansur Amiri - Designer
Christina Maricic - Designer
Danielle Senecky - Project Manager
Tania Sacco - Project Manager
Project Brief
Coinciding with its 200th year, Westpac were refurbishing their headquarters and implementing an agile workplace model.
To help facilitate this, our brief was to provide wayfinding that would aid navigation and provide intuitive cues for the new types of work-styles available to employees.
Alongside this, placemaking features & graphics were also required to activate specialist floors whilst providing a narrative about the bank's impact, both historically and today.
As the workplace was an agile environment every space needed to support the entire organisation, meaning we needed to communicate stories that were broad in nature yet constantly change.
Project Innovation/Need
The solution to the brief was to create a series of abstracted imagery purposefully selected to support a range of diverse stories. For example, coffee beans could equally illustrate a local cafe's small-business loan or the bank's support of fair-trade initiatives.
Across the new workplace, these images were allocated to support different functions - in focus zones graphics became quiet, tonal images but in active areas they were etched into screens or perforated into wall claddings. Lift lobbies featured dimensional level numbers, providing a unique placemaking experience to each floor.

Throughout the space, the super-graphic images were accompanied by at least 1 story panel – a small disc that interpreted the graphic's backstory, bringing the meaning overtly back to the customer.
Over time the intent is for these discs to be added to – creating an evolving system that allows the bank to record the impact it is having on its community - giving them a framework to tell their stories well into their next 200 years.
Design Challenge
Westpac wanted to reinforce a service-led culture by highlighting customer stories in an interpretive way to give the fitout engagement and longevity. Our design required flexibility across the typical, specialist and executive floors, to complement the unique interior design and finishes of those floors as well as maintaining a cohesive system. Accessible and operational signage was a central focus for Westpac to provide an inclusive and easy-to-use workplace for all their staff.

Effectiveness
Throughout the project, Westpac were committed to promoting Australian creativity. This extended to engaging local Indigenous artist Lucy Simpson and a community of weavers from the Northern Territory to craft woven structures above 'reflection pods'.
Taking cues from the traditional weaving techniques used in these pieces, we developed impactful feature-walls that activated lift lobbies and meeting spaces, providing a contrast to typical floor treatments. Much like the layered graphics from floors below, these pieces symbolised the creation of a new, nurturing workspace, woven together from the sum of its many parts.
Graphic Design - Environmental

This award celebrates creativity and innovation in the intersection of communication design and the built environment, and is concerned with the visual aspects of wayfinding, communication identity and brands, information design and shaping the idea of place. Consideration given to clarity of communication and the matching of information style to audience.
More Details