Optus George Street
[DRAFT]

Image Credit : All images by Ben Guthrie.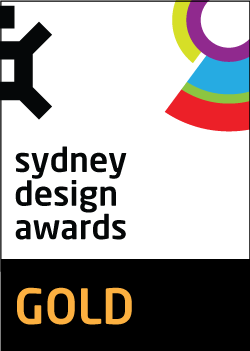 Project Overview
As part of a national roll-out & partnership with Optus, Collectivus delivered the brand's impressive experiential flagship store in George Street, Sydney. The digital megastore features the latest in technology & is designed to allow customers to fully immerse themselves into what could be the smart home of the future.
Project Commissioner
Project Creator
Team
The Collectivus project team consisted of Michelle Khadye, Kylie Beard, Rachel Herzberg & Belinda Affran.
Project Brief
Looking to refresh the look of their retail stores, Optus engaged Collectivus as a design partner deliver their first-ever experiential flagship store in George Street, Sydney. Split across two levels, the store has been specially design for user integrated experiences to allow customers to touch, feel & try the latest in Optus technology.

The interactive store showcases a kitchen, lounge room and entryway fitted out with smart home technology, providing a familiar space for customers to use the Optus product. Extending the store into the virtual world is the integration of an eye-opening interactive 4x4 8K TV screen demonstrating the benefits of how entertainment and the internet of things will play out in real life.

The entire store has been designed to ensure every touch point, from design elements through to visual merchandising & purchasing, is centred around the consumer experience.
Project Innovation/Need
Optus George Street was the brands first-ever experiential flagship store providing consumers with a unique immersive retail space. Placing strong emphasis on visual merchandising throughout the design process, Optus worked with Collectivus to come up way to display products in an interactive way to engage customers. Collectivus created the 'connected home' concept integrating Optus technology in a space familiar to the customer.

Moving more towards a multimedia led company, the Optus flagship is designed to be at the forefront of retail using digital technology to provide memorable experiences for consumers and deliver a smart home experience. With consumers relying heavily on technology to make their lives easier, the connected home concept becomes an extension of this. Customers are encouraged to come into the store, move from zone to zone and experience the products as they would in their own home. Rather than simply selling a product off a table, Optus staff are moving towards educating their customers about in-store products as they experience them.
Design Challenge
The biggest design challenges where visual merchandising and security. Visual merchandising is key in engaging the consumer and showcasing the product in the best possible way. However we also had to make sure that the visual merchandising adhered to security requirements.

Security systems that work for the company may not be aesthetically appealing or may require the product to be displayed within bespoke joinery rather than the designer's dream of suspending it or creating a 3D viewpoint. Compromise and working within parameters always ends up with a tested solution that works for every party.
Sustainability
For Optus George Street all trades were locally sourced as well as all design involvement and consultancy. Utilizing a local construction and joinery company, all custom joinery within the store was locally sourced and bespoke using Australian timber - all of which reducing our carbon footprint. The store also makes use of low-VOC paints to reduce carbon-containing solvents that vaporize into the air.
Interior Design - Flagships & Showrooms

This award celebrates innovative and creative building interiors, with consideration given to flagship, discovery centers or showroom space creation and planning, furnishings, finishes and aesthetic presentation. Consideration given to space allocation, traffic flow, building services, lighting, fixtures, flooring, colours, furnishings and surface finishes.
More Details