Photo Credit : Andrew Worssam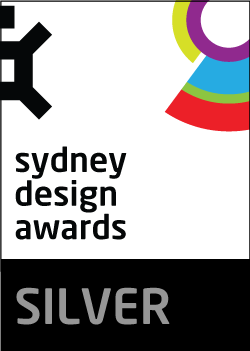 Project Overview
Sushi Canteen is an inspired new grab and go retail concept. Inspiration for the space was drawn from Tokyo's Harajuku region and all the colour, pattern and character it embodies. Layering of graphic elements, decorative details and clever use of the small space all come together to create a bold and colourful 'canteen' in Sydney's Town Hall station.
Project Commissioner
Project Creator
Team
Monika Branagan & Kristy Lee
Project Brief
The experts behind sushi brands Sushi & Nori, Marae Izakaya and Sushi Hon approached The Bold Collective looking to create a new 'grab'n'go' concept under the name Sushi Canteen in an underground location near Town Hall Station. The brief was broad and exciting. The client wanted us to draw on the energy, colour and craziness of Harajuku. We began looking at the characters that are drawn to this world famous area in Tokyo and we extracted inspiration as much from the fashion as the built environment. The layering of pattern, pop colours and bold attitude all informed the diverse selection of colours and finishes. An oversized acrylic scallop across the counter front is a tribute to the number of frilly skirts (and long socks!) seen in Harajuku. We also realised the notion of a 'canteen' through a tilt lift window and exposed bi-fold doors. We collaborated with graphic designer Danny Wehbe and street artist Andrew Dennis to develop comic, pop graphics throughout.

Project Innovation/Need
Our conceptual approach informs and elevates the project from the average retail outlet. By thoroughly researching Harajuku we have sought inspiration from architecture, fashion and pop-culture to inform the interior and graphic elements of the space. Attention to detail ensures this conceptual approach is carried right through from the interior finishes to the staff uniforms. Collaborating with graphic designer Danny Wehbe and street artist Andrew Dennis has further enriched project. Sushi Canteen is a playful and welcoming retail offering to the Town Hall lunchtime crowd.

Design Challenge
Existing low ceilings, services constraints and a tight timeframe challenged us throughout this project. The use of a tilt-lift window and bi-fold doors help overcome the spatial constraints and make best use of the small footprint the space occupies. A playful fusion of pattern, fashion and quirky detailing ensure a vibrant, fun and memorable new sushi experience in Sydney that stands apart from the rest.
Sustainability
Sushi Canteen is an example of how clever design can maximise the use of a small space and work effectively within a number on service constraints, minimising the environmental footprint of the retail food outlet.
Interior Design - Hospitality - Casual

This award celebrates innovative and creative building interiors, with consideration given to space creation and planning, furnishings, finishes, aesthetic presentation and functionality. Consideration also given to space allocation, traffic flow, building services, lighting, fixtures, flooring, colours, furnishings and surface finishes.
More Details