Photo Credit : Gareth Hayman, Brett Boardman, Sandor Duzs, Demas Rusli, Rodrigo Vargas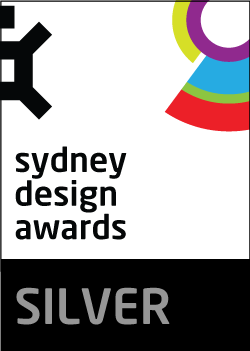 Project Overview
Completed in June 2016, EY Centre is a new world-class office environment and symbolic landmark for Sydney. Showcasing iconic design, adaptable workspaces, green credentials and innovative technology, as well as an activated ground floor plane complete with vibrant retail and bespoke public art, the precinct is set to become a model for the future of workplace in Australia.
Project Commissioner
Project Creator
Team
Design Team
fjmt - Architect

Consultant Team
JBA Planning Pty Ltd - Town Planning; BG&E - Civil, Structural; Arup - Mechanical, Hydraulic, Fire, ESD, Vertical Transport; DP Consulting - Fire Sprinklers; Surface Design Pty Ltd - Facade; AR-MA - Geometry Consultant; BIM - fjmt; CPP Wind Engineering & Air Quality Consultants - Wind; Godden Mackay Logan Pty Ltd - Heritage; Renzo Tonin - Acoustic; Coffey Geotechnics Pty Ltd - Geotechnical; Colton Budd Hunt and Kafes - Traf c; Advance Building Approvals Pty Ltd - Principal Certifying Authority Morris Goding Accessibility Consulting - Accessibility; Mirvac Projects Pty Ltd - Project Manager

Contractor
Mirvac Constructions Pty Ltd
Project Brief
At the heart of this project is both workplace design and city making. We have sought to make a building that reinterprets and honours the uniqueness and history of this place, positioned at the edge of Sydney's Tank-Stream (the first water source of the colony of New South Wales). We envisaged a different type of city tower; warm, human and responsive, to create a healthy and sustainable workplace.
We wanted to see if we could make a city tower grow out of its site, being the source of its inspiration, its material and character; and in doing so somehow reveal, interpret and reinforce this unique site and sense of place.
The beautiful Yellow Block sandstone on which this City and our site rests was quarried and blocked, and used to clad the core of the new tower, rising from the earth to form the spine of the new tower.
Into this sandstone is carved an extraordinary artwork by Aboriginal artist Judy Watson. It is a work deep in meaning and interpretation of the rich cultural history of the site.
Project Innovation/Need
EY Centre uses a 'world-first' closed cavity façade incorporating a timber blind system to enhance comfort by improving the transparency of the glass and increasing the connection with the outside. The timber blinds give the building a shimmering, warm, inviting and golden look and feel, unlike other office buildings that are often grey, dark and anonymous.
The building façade moves and responds to its external and internal environment. For example, the blinds adjust automatically according to the sun's natural cycles, shadows cast as the sun passes behind surrounding buildings and the weather. Furthermore, the building uses market leading technology to monitor air quality, sunlight, power and water usage and adjusts the internal environment according to the needs of the building and its occupants.
Design Challenge
Embracing natural materials, it appears in the city as a tower made of timber rising out from the greyness of its neighbours. This is achieved through a facade made from multiple layers. The outer layer is a single sheet of low iron clear glass, behind which is a layer of automated louvres of natural timber, located within a sealed, air-pressured cavity that is clean and dust free, and finally the inner layer is a double glazed high performance insulating unit.
This tower creates work environments that are open, flexible, enabled and connected with its fully glazed floors, extensive natural lighting and integrated LED lighting system.
The ground of the new building, kiosk and public space is formed in stone, curved and folded up to create steps, and a place to display the site's archaeological findings from Sydney's colonial and Victorian-era.
We have looked carefully at the history and great richness of this place and tried to both reveal and deepen it, despite the presence of a large building on a tight site in the heart of the city.
Sustainability
EY Centre is one of Australia's most environmentally advanced and sustainable buildings, carried through from design, construction and delivery.
EY Centre has achieved a 6 Star Green Star Office Design v3 certified rating and a 6 Star Green Star Office As-Built v3 certified rating.  It is also targeting a 5 Star NABERS Energy rating and targeting a 4 Star NABERS Water rating.
The building's world-first closed cavity façade and timber blind system has proven highly effective at controlling the light and heat radiating from outside, allowing high levels of natural light.
As a result, the high performing façade reduces the need for a large energy plant and engineers significant cost and energy savings on heating and cooling the building. EY Centre is Australia's first fully LED lit building.
 
Other features contributing to the high sustainability performance are water recycling, the latest building energy and water efficient designs, intelligent monitoring and control systems, 2 electric vehicle sockets and end-of-trip facilities, including 307 bicycle spaces, 257 lockers and 65 showers.
Mirvac's headquarters at EY Centre is at the forefront of health and wellbeing, receiving a GOLD Certification from the International WELL Building Institute (IWBI), the first WELL Certification in Australia.
Architecture - Commercial - Constructed

This award celebrates the design process and product of planning, designing and constructing form, space and ambience that reflect functional, technical, social, and aesthetic considerations. Consideration given for material selection, technology, light and shadow.
More Details