Photo Credit : Photographers other that where provided by architectural practice: WSU: Alysia Manceau RMIT: Anthony Vella Telstra Discovery: Gallant Lee Lonely Planet Tom Blachford Wiring: Cliff Shaub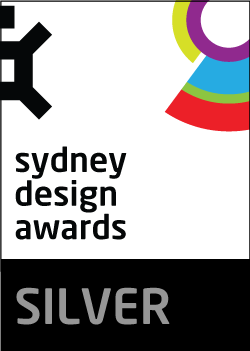 Project Overview
xLocker2 is a unique steel personal storage solution for flexible, agile environments or end-of-journey storage for commuters and mobile workers.
xLocker2 is designed with the end-user in mind and can be customized with a choice of colours and finishes, optional perforations, laminate or veneered doors and various locking systems.
Components can be reused and reconfigured to create different unique layouts while the modular steel construction brings strength and durability. xLocker2 provides the interior design practitioner with a flexible locker system that is scalable as requirements change.
xLocker2 is a dynamic products that provides future-proofing solutions for the activity based workplace.
Project Commissioner
Project Creator
Team
Leo Ryner is an industrial designer with background in naval architecture and furniture design. Jean-Pierre Jardel came to Planex and office furniture manufacturing from a background in scientific research.
Leo and Jean-Pierre met in the mid-1990s while both were sitting on a Standards Australia Steering Committee for the development of product standards.
Having collaborated on numerous projects for close to 20 years Leo and Jean-Pierre decided to share their visions and co-founded Planex Design in 2012. The purpose was to create an independent design entity dedicated to developing and producing products that take a fresh look at existing market needs. The strategic aim was to introduce point of differences, to refine products and to repurpose existing offerings in ways that would excite and delight all stake holders rather than pursue the prevalent obsession of importing and promoting me-too products that seemed to be flooding the market.
"There's too many copies in the Australian market and companies should have the confidence and conviction to step out of the mould and try something new" – Leo Ryner.
"Always thinking about our clients' needs means that we have to remain creative if we want to thrive and develop in a highly competitive environment" – Jean-Pierre Jardel

Project Brief
The product had to be simple with a minimum number of parts that integrated to create a fully resolved entity regardless of installation size.
The product had to be aesthetically pleasing for architects and designers to want to use it as a feature element in a grand design and for the agile worker to use it for their daily needs..
The product had to allow for individualization yet remain simple. Each unit can be a visually distinct standalone module yet still be able to be joined to its neighbour to form an integrated locker bank.
The product had to meet international standards for fitness-for-use and environmental criteria.
The product had to meet Planex's own product philosophy by being capable of being:
• reused
• reconfigured
• repurposed
• recycled

The product had to be a fresh unique design with associated intellectual property protection that would deter the usual local and oversea's replica suppliers that characterize our market.

The product had to take advantage of Planex Sale's sophisticated manufacturing methods by focusing on elegance, simplicity, minimalism and technological novelty which deters blatant copying.


Project Innovation/Need
Simplicity
xLocker2 is like a child's building block and join together with a patented system allowing fast onsite assembly and simple later reconfiguration and reuse.
This also means less disruption when installing in existing workplaces.
Cable Ready
xLocker 2 allows reticulation of data cabling to locks and softwiring for recharging personal devices. The unique integrated cavity between units provides cabling pathways. There is no need for separate ducting or conduits—xLocker2 is the conduit.
xLocker2 units sit on bases that allow levelling, data and power cabling to be hidden and accessed via a removable panel.
Locking
xLocker2 are open-sourced when it comes to locks being flexible and designed to be compatible with most forms of locking.
Specifiers and users are not limited to any specific locking system .
Custom Options
•The modular nature of xLocker2 means that itcan be used to create a space that best reflect the client's cultural and social presence.
Designers can use the modularity of xLocker2 to create unique outcomes using various colours, shades and powdercoat textures to form a variegated mosaic. Doors and body colour can be different.
Steel doors can be perforated to individualize the fit-out, match other Planex products or architectural details, in order to create visual differentiation
Lockers can be fitted with acoustic rated sound absorbing material to minimise noise in the workspace
• Other material such as laminate, or ply doors can personalize the fit-out

Design Challenge
As the office landscape evolved, Planex was keen to expand its extensive range of quality storage products. we saw a need in the office landscape for a unique steel personal storage solution for flexible, agile, activity based working (ABW) environments or end-of-journey storage for commuters and mobile workers that wasn't being filled with the current offerings.
Planex saw the opportunity manufacture a unique product that was specifically designed to aid collaboration, drive productivity, maximize space and provide better flexibility than traditional locker storage and provide users with personal solutions solving the problems associated with individual storage needs in communal multi-purpose work environments.
Sustainability
Unlike joinery and conventional locker systems xLocker2 has the following environmental advantages.
• It can reduce the amount of new non-renewable resources needed for manufacture. Manufacture does not require the use of solvents, formaldehyde, toxic resins, adhesives or VOC
• It can be reused, reconfigured and repurposed. This extends the longevity of the fit-out and unlike fixed joinery they can be simply relocated to a new site if required. :
• It can be fully recycled and not end up as landfill.
• It can replace the use of un-recyclable MDF, engineered and man-made boards used in joinery fit-outs.
• Xlocker2 has been tested by Furntech-AFRDI Approved to AFRDI Standard 150:2012(Mar) – Sustainability Standard: Commercial Furniture and meets AFRDI Level: B – Gold (recognised as GBCA Level A) http://www.furntech.org.au/index.php/standards/detail/afrdi-green-tick


This award celebrates creative and innovative design for either a component or overall product. Consideration given to aspects that relate to human usage, aesthetics, selection of components and materials, and the resolution of assembly, manufacturing and the overall function.
More Details