KangaNews website
[DRAFT]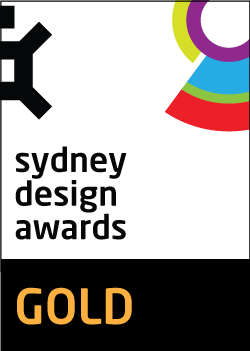 Project Overview
KangaNews is the finance sector's go-to resource for all the latest news on the Australasian fixed-income market. This publishing and events business is massively content-rich - which proved a welcome challenge for the Butterfly team. Having established the brand with a professional-looking magazine, KangaNews then turned to upgrade its online offering. The brief from KangaNews was to create a fresh, enticing website that would attract more users and get them to stay on pages longer. KangaNews also took the opportunity to ensure the new site is fully responsive.

Butterfly is proud to be part of KangaNews' future through the design and development of their website.
Project Commissioner
Project Creator
Project Brief
To attract new audiences we had to help search engines find KangaNews. On previous versions of their website all content was restricted behind a paywall. Users couldn't access any content if they weren't registered, and neither could Google's industrious little bots. We designed the site to provide teaser information and have given it the added benefit of driving sign ups by offering free trials to users who want to access full articles.

Another significant change for KangaNews online is the shift to responsive design, which means their highly mobile readership can access KangaNews' content on any screen, at anytime.
Project Need
For KangaNews we custom-made an archive of their entire magazine back catalogue, a drag and drop long form content builder and the customised Dashboard.

The Dashboard developed allows users to search specific content on specific businesses. Users are able to drill down into particular issuers using either a keyword search or a series of filters. The Dashboard is an area that that is relevant only to that institution, including their logo, a featured article, and other linked articles related to that issuer.

But, the jewel in the custom crown is the relevant search capability we created using Sphinx.

We delved deep into KangaNews' article content and identified the most appropriate tagging rules for everything on their site. We upgraded their website from simple title search, to refined relevant search, which offers users a whole new realm of usability and accuracy when navigating KangaNews' powerful new website.
User Experience
KangaNews have developed their magazine style over the years and produce a beautiful, highly-recognised product. For design inspiration we turned to their premier product and found its strong, bold colours and text, crisp design and swathes of comforting white space, all pointed to easy on the eye, uninterrupted reading.

As a magazine, KangaNews can set itself apart from daily news outlets, and cater specifically to their passionate readership with a mix of long and short form content.

To suit the needs of the users we put the content first by integrating their banner ads seamlessly into the website. Then, we created space on the homepage for feature articles and built in enough room so no content is left jostling for attention. The resulting design mimics that of their magazine — bold, crisp and uncluttered.

With the main product being a magazine, the website content is primarily text-heavy. Butterfly worked to include photography to lift the text, with a feature space on the homepage and throughout articles.

The website has been developed so that the client can customise the magazine feature page to match to the magazine itself, including title, icon and button elements. Key design elements of the magazine archive have been revived to form elements throughout the website also.

Google Analytics pre and post launch comparison:

Page views increased by 29.85%
Average time on page increased by 2.78%
Organic search (Google/Bing etc) up increased by 46.31%
Digital - News & information

We all rely on digital services that broadcast or diffuse news and current affairs both locally and globally, keep us up to date with important information such as weather, warnings and hazards and allow us to quickly access information and reference resources.
More Details