MetigyAI - The Future is AI Tailored Marketing
[DRAFT]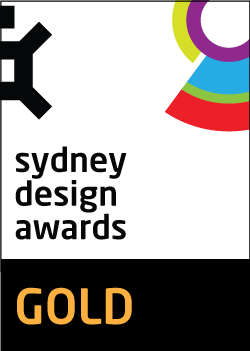 Project Overview
The idea for Metigy was inspired while David Fairfull and Greg Brine were part of the We Are Social team. It called for technology that did not exist, and so a vision was sparked, and it has been driving our team ever since. Advances in technology had already delivered a mass of data, and there were plenty of tools to help you execute. The missing and critical components of insights and strategy, had not even been addressed. This critical element that informed and educated marketers, was very manual and mostly historical. It was also very expensive and not affordable for smaller enterprises. Why had technology not started to resolve this?

The data existed but it was disparate and not easy to interpret, and even harder to transition into great ideas that really resonated with customers. It required resources and skills that not every organisation had. Surely technology could fulfil this promise, and it was obvious that there was an incredible opportunity to help both professional and novice marketers, transition from analysing data to executing real-time insights and actions, using Artificial Intelligence. The inspiration and passion to empower all marketers and make marketing fun, is a challenge we are really enjoying.

Joined by Johnson Lin, David Watson and a wonderful supporting team, Metigy is continually evolving. We are making marketing easy and fun, no matter what skill level or objectives you have!
Organisation
Team
David Fairfull, CEO & Co-founder
Greg Brine, CPO and Co-founder
Johnson Lin, Director of Partnerships and Co-founder
David Watson, Director of Data & Infrastructure and Co-founder
Project Brief
Over 50% of small business fail in the first two years, and research has identified that 2 of the top 5 reasons for this, relate to the inability to market effectively. Could marketing technology solve this?

Many marketers have access to data, but not the skills, resources or time to analyse it. There are also great tools that help you execute marketing plans and campaigns, but you still need to know what to do and when to do it. Using Artificial Intelligence, to map patterns in data and predict probability on outcomes, Metigy AI delivers historical analysis, real-time insights and actionable recommendations that marketers can use to improve marketing outcomes and connect with more customers.

The goal has been to take the stress out of developing marketing strategy, deliver timely and effective inspiration, and make marketing fun for both novice and professional marketers.
Project Innovation/Need
Over 50% of small business fail in the first two years, and research has identified that 2 of the top 5 reasons for this, relate to the inability to market effectively. While there are lots of great tools to help you execute, if you don't know what to do and when to do it, then you will still be ineffective.

Our team realised that it is an incredibly powerful opportunity to apply advances in AI to support marketers shift from analysing data and writing and measuring strategy. Both of these critical tasks require very specialist skills, that are often just not available to small business. Our goal is totally change the way our customers run their marketing process, radically improving outcomes, and tailor their execution to resonate with more customers in a highly personalised way.
User Experience
The UX brief has been to make the complex, simple and easy to interact with, and ultimately fun to use every day. We provide a very complex product, but we have worked hard to make it easy to understand and simple to use.

Metigy delivers a stream of executable actions, analysis and insights, every day in real time. Users can also connect these actions and execute, via a fully integrated set of tools, that handle process and workflow, all in one environment. Inside the platform, we Collect Measure Analyse and create Actions, in a continuous cycle. To support learning, we deliver a stream of learning resources, that advance understanding and execution quality.

The product is a SAAS platform, and the experience is completely integrated for users on web and mobile. The user journey starts simple, and evolves as the user's engagement level does, delivering more complex opportunities and insights, as the user engages with more content and functionality. We are consistently integrating more help, based around the concept of delivering a learning opportunity, to suit the users experience level.
Project Marketing
The market is global, and our customer base is already in 83 countries including 25% North American, 15% European, and specifically growing consistently in China, where we launched in 2016 via two partnerships, which required a Mandarin interface.

We are using a combination of direct marketing and partnership based relationship marketing, to grow brand awareness and fill the digital funnel. Naturally, we use our own product to run our marketing, and predominantly use social as a way to drive conversation and engage existing and potential customers.

We have been recognised in the APACCIO 25 emerging CRM related technology awards and we are a finalist in the upcoming AMY Awards via the AIMIA. We have been admitted to the IBM Global Entrepreneurship Program and were selected for the #Elevate61 2017 Cohort run by KPMG and Advance as a fast growing Australian Tech company suitable for fast track commercialisation in the US market. We have also been recognised in publications such as BusinessInsider and IT Tech.
Digital - Business Platforms

Business Platforms have succeeded in helping businesses in changing their focus to the achievement of outcomes. Compelling, flexible and scalable platforms that provide greater business agility and productivity will stand out here.
More Details