Tequila Mockingbird
[DRAFT]

Image Credit : Michael Wee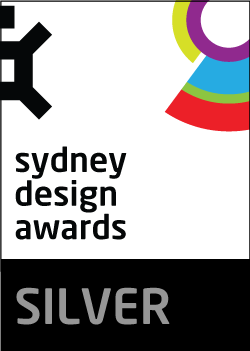 Project Overview
A neighbourhood restaurant offering great food and cocktails. Paddington is having a renaissance and Tequila Mockingbird is at the forefront of this revival.
Project Commissioner
Project Creator
Team
Banjamin Grealy and Patrick Lawrence
Project Brief
Luchetti Krelle were tasked with turning a narrow run-down terrace in Sydney's historic Paddington into a restaurant and bar suitable for 110 patrons. Our client had great memories of Latin America in mind and he wanted to create an imaginary road trip from Mexico to Argentina, stopping by Peru; Tequila, Tacos, Ceviche and a flaming Parilla grill.
Project Innovation/Need
Latin America's colonial past is similar in style to the architecture of Victorian Paddington. Black and white checkerboard tiles, arched windows and decorative motifs are as true to the heritage of Paddington as they are to the Hacienda's and courtyards of Buenos Aires and Lima.
The entrance offers a small and cosy bar that continues into the terrace. The first dining area is simple in embellishment but framed by a leafy courtyard. At the heart of the ground floor is the open kitchen. Noticeably intimate, it features the hero, a wood fired Parilla grill.
A more formal dining area is located on the first floor. Banquettes with leather detailing reflect the influence of Argentina's gaucho cowboys whilst the adjoining salon creates a versatile outdoor experience with a fully retractable roof. Rough sawn timber wall cladding and cartoon cacti line drawings suggest rural Mexico.

Design Challenge
As with most terrace houses the width of the space is always an obstacle, particularly over 3 levels. But we were able to use this to our advantage and create multiple components of design to reflect the many facets of the food offering.
Sustainability
Working with a small space, the project's environmental footprint was minimal.
Interior Design - Hospitality - Luxury

This award celebrates innovative and creative building interiors, with consideration given to space creation and planning, furnishings, finishes, aesthetic presentation and functionality. Consideration also given to space allocation, traffic flow, building services, lighting, fixtures, flooring, colours, furnishings and surface finishes.
More Details