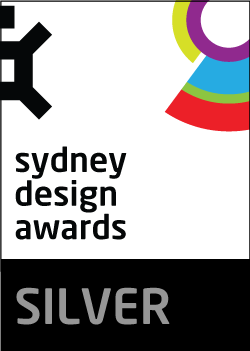 Project Overview
Geocon are property developers specialising in high-density projects and hotels. As Canberra's largest and most ambitious developers their latest project is Midnight – A unique residential and hotel urban development in the heart of the vibrant and edgy Braddon precinct of Canberra. The location is only a stone's throw away from Lake Burley Griffin, one of ACT's largest lakes and national parks.

The client's vision for this luxury apartment offer was dark, seductive and alluring. Features included an internal atrium open to the sky complete with stepping stone water path and pool with guest cabana. It also boasted an internal-facing Abode hotel with shared amenity.

Designed by globally renown architecture firm Fender Katsalidis Architects, of MONA fame, the development featured an irregular signature box-like facade.

Project Commissioner
Project Creator
Team
Paul Taboure - Executive Creative Director
Stuart Keith - Business Director
Tania Sacco - Senior Project Manager
Gary Walmsley - Senior Designer
Dave Gale - Senior Designer
Trish Zielke - Designer
Project Brief
Given the bold and seductive nature of the development the brief required a visually strong property campaign unlike any other local campaign currently in the market.

THERE facilitated an unearthing discovery workshop to define a strategic framework upon which to guide the creative process. Customer profiles, messaging hierarchy, features and benefits, brand pillars and defined positioning were all considered.

Project Innovation/Need
The design solution was to create a vibrant and bold brand campaign consisting of a younger and allusive brand image that was side-illuminated with cyan and magenta glowing neon – reminiscent of a buzzing city night haze. A strong yet elegant typographic approach completed the distinct look & feel.

The brand voice was dark and seductive with an intoxicating mix of late night sophistication. As Midnight Strikes, Tomorrow Beckons.
Design Challenge
Braddon was fast gaining it's own reputation as a trendy and up-and-coming hotspot that could match the likes of Surry Hills in Sydney or Prahran in Melbourne and so the challenge was to create a contemporary and edgy campaign that appeals to the target demographic looking to immerse in this high-density living opportunity.

Effectiveness
The public response to this campaign was highly positive with strong indicators coming from the sales and registered interest figures. Immediate sales after the campaign launch included 180 units sold and 650 registered interest within 7 weeks of launch.
Graphic Design - Illustration and Type

This award celebrates creativity and innovation in the traditional or digital visual representation of ideas and messages. Consideration given to clarity of communication and the matching information style to audience.
More Details