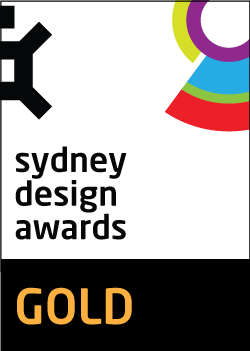 Overview
The current digital landscape allows you to jump online, from your computer or mobile, to order food, clothing, tradesmen, transport and just about anything else, and receive instant confirmation that it will arrive at your doorstep.

The digital presence of Aged Care on the other hand, is stuffy and confusing. Our mission was to breathe life back into the care sector, directly correlating with the modern approach NurseWatch take to administering care – where wellbeing and general enjoyment of day-to-day life is just as important as a patient's medical needs. 

NurseWatch combines premium home care and qualified medical professionals with an intuitive online booking process – addressing the untapped opportunity, and need, for instant, unlimited access to quality care, whenever you may need it. 

The website application is directly connected and integrated with Deputy's rostering system so users can log on and book care at any time of day or night, and rest easy knowing once they confirm their booking, the selected nurse is reserved for the chosen date and time slot and notified automatically via email.
Project Commissioner
Project Creator
Team
Cord & Berg is an independent and award winning design agency located in Sydney, Australia. As a group of highly skilled senior designers and developers we specialise in building brands and compelling online experiences.
Project Brief
As part of the Australian Government's initiative to move 80% of aged care back into the home by 2020, NurseWatch Founder Kate Spurway approached Cord & Berg with an idea for the ultimate home care solution and instant confirmation service for moments when the primary carer can't be there. 

Getting to the bottom of why people need care and how they come to look for it was vital. More so, the target audience for the website is the fiercely independent Baby Boomer generation who need to book home care for their parents and/or close friends. Our challenge would be to introduce the target audience to the idea of booking care online – making the process user friendly for relatively new (and in many cases paper dependent) internet adopters, while positioning the brand as a premium, trustworthy service not only focused on medical needs but equally dedicated to improving the wellbeing and social interactions of clients. 



Project Innovation/Need
With the increasingly fast paced lifestyle of Australians living in the Eastern Suburbs of NSW (the first burrow NurseWatch will service when they launch), efficient, intuitive digital applications are more in demand than ever before. 

Health and Wellness is a highly sensitive and serious industry where a patient's medical data is required to administer care. For this reason, the website needs to obtain a higher amount of information than the average online 'checkout' without the process becoming overwhelming, difficult or too long.

Gender Fluidity was also an important part of the brief so aspects of the assessment form were carefully worded and assessed by LGBT organisations such as Acon.org.au. There is also an opportunity to approach men (not only women, who currently book most care) so for this reason we steered away from the feminine colour palettes adopted by most of our competitors.
Design Challenge
Knowing majority of the target audience are new digital users, an enjoyable & efficient booking form is critical to the site's success. To prevent users abandoning the booking process half way through we created a unique 7 step booking process, where the next step is only revealed once the previous step has been completed and validated. This design ensures the booking process is simple and user friendly on any device. The design also includes multiple touch points that allow users to reach the same information in different ways.

The type of care a client requires is usually specific and as a result competitors keep services broad, relying on phone interaction to gather information and create bookings. To effectively offer care in a digital space we needed to rethink the traditional model. We did this by creating three distinct categories; Wellness, Care and Social. Each category speaks to a different type of client. For example, Dad requiring wound care and help getting out of bed is distinctly different to Gran who needs help with laundry and playing cards. Within each category, the 'packages' focus on time rather than tasks, allowing for the flexibility of tailored care programs and the ability for a user to book different types of care and time slots consecutively while also accommodating various rates required. 

NurseWatch plan to expand into multiple Burrows across NSW and eventually Australia – the website's CMS allows administers to add or remove postcodes when this time comes.

User Experience
The NurseWatch brand and website were developed to be bright, modern and warm but also secure and trustworthy. The complimenting Blues give a modern, tech inspired, calm feel while the subtle pops of Green speak to the medical / clinical side of the brand. We used large type, straight forward language and emotive imagery to accommodate the target audience and create a friendly, welcoming and compassionate environment - understanding that each purchase is an emotional one. 

Icons were utilised to break information down into digestible portions. The products we call 'care packages' use a time formula eg. 2 hours of care, 4 hours, 6 hours and so on, to again simplify the process.

Throughout the booking process, the booking details are reflected in a custom navigation, giving the user visual confirmation of the details they entered, and by clicking on the navigation, they can return to, and edit a previous step quickly and easily. 

The step by step validation also allows the website to 'check' availability with Deputy multiple times, confirming if the selected nurse is still available, and preventing a case of double booking.

The site features a digital pre-assessment form, so the user only needs to fill in their medical history once. After which they can click in and edit answers at any time, without needing to refill the form. Changes are instantly reflected and saved to the system – there's no delay between updating details and booking care.
This award celebrates creative and innovative solution design for the successful delivery and provision of services. Consideration given to system integration, user experience, product design
More Details