Photo Credit : Hunter Mason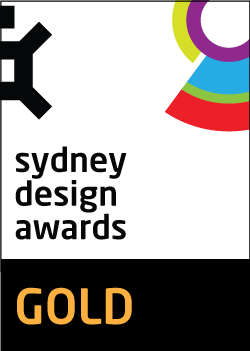 Project Overview
Siren was appointed by Atlassian to design the expansion of the Sydney Campus. The tenancy was transformed to reflect the unique ethos of the Atlassians while also providing a highly effective working space.
Project Commissioner
Project Creator
Team
Siren Design: Mia Feasey, Sonya Alexander, Kate Bisson, Courtney Jacob, Kasey Lester, Peta Heys, Heidi Showan, Venesa Buljubasic, Julie Wu, Nikita Karr
Builder: Hunter Mason
Project Manager: CBRE
Services: Aston Consulting


Project Brief
The project brief challenged Siren to design a space that is fully flexible, dynamic, collaborative and inviting to the Atlassians. Having the reputation as "The Best Place To Work" as crowned by BRW, the Atlassians deserved a space that lived up to the expectation. Spanning over working floors and one hub, the space was designed with a complimentary interconnected atmosphere. As an innovative tech company, the working space relied on highly flexible equipment that encourages collaborative work and focused work. Creating an inviting hub space was also an important aspect to this brief. The breakout space needed to be flexible and relaxed so the Atlassians could socialise, relax and brainstorm.
Project Innovation/Need
Spanning over 4 floors, Atlassian challenged Siren to create a corporate space unlike anything seen before. With three working floors and one social hub, the space encompasses contrast and capability. The 'Hub Floor' creates an immediate sense of welcome, journey through the jungle from the lift lobby and into a breakout and large commercial cafeteria. There is a greenery take over in the hub space which has a mesmerizing feel in contrast with the tech vibe of signage and seating areas. Siren was inspired by the business elements that set Atlassian apart from others. The hub environment, including the lift lobby and breakout, challenges the corporate industry norm and push the boundaries between traditional corporate office space and innovative design.
For the working floors, it was essential to create an environment that's flexible, movable, collaborative and in line with the ethos of the Atlassians. Atlassian are all about the team. The entire work space was created around the theme of team itself, and was designed to enable teams to do their best work together.
Teams are only about 5-8 people big. Depending on the team, most workers are in by 9.30, and each team has a daily stand-up meeting from 10-10.30am. Healthy, open debate is encouraged. The wayfinding graphics found on the working floors, create a journey to connect the Atlassians from one place to another.

Design Challenge
One of the biggest challenges with this design was to create a liveable work space within a tight budget. The work spaces needed to be transparent and willing adapt with the Atlassians ever changing work lifestyle. The tension that exists between clever design and budget results in design innovation where the outcome is a sweet spot in human-centric design that provides ultimate flexibility for the Atlassians.
Sustainability
Indoor plants were a key design feature for the Atlassian office and have been incorporated throughout the building, improving the quality of air within the space
Interior Design - Corporate & Commercial

This award celebrates innovative and creative building interiors, with consideration given to space creation and planning, furnishings, finishes, aesthetic presentation and functionality. Consideration also given to space allocation, traffic flow, building services, lighting, fixtures, flooring, colours, furnishings and surface finishes.
More Details