Coco and Lucas' Kitchen
[DRAFT]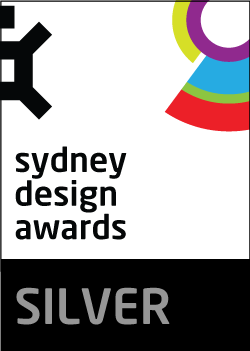 Project Overview
It's always exciting to create an entire brand from scratch, and even better when the client wants to break all the rules within a category.

Boxer & Co. answered the brief by creating a design that disrupts the brightness of the frozen food aisle with its contemporary rustic feel and quiet pastel colours.
Project Commissioner
Project Creator
Team
Mark Haygarth - Creative Director
Tim Meredith - Designer
Fiona Smith - Production
Stephen Blake - Photography
Gwen Blake - Project Manager
Project Brief
Coco & Lucas' Kitchen was born out of entrepreneur Diem Fuggersberger's vision to nourish fussy little eaters. The product is a range of healthy, nutritious, home-cooked frozen meals. The sort of delicious food you would make yourself if you just had the time.
Project Innovation/Need
Agency and client were aligned in the vision that the design should target parents, rather than appeal to children with the usual bright colours and jovial characters. Busy parents need to feel confident that they're giving their children a wholesome and natural a meal as possible.

Coco and Lucas are the founder's daughter and nephew – one a fussy eater, the other restricted by food intolerances. As the inspiration behind the range, it was only right that their names become the brand moniker.

Design Challenge
The packs have a range of rustic background textures like painted walls, cardboard and wooden tables. The product photography is editorial and homely in its style. The free-flowing logo is crafted to appear creative and 'of the hand'. and is grounded by a serif font for the word 'kitchen'. Street-art has inspired the style of the photographs of Coco and Lucas themselves, which feature on the pack. With the addition of a large paint daub to house the logo, the overall feel is modern, approachable and scrapbook like.
Effectiveness
Diem Fuggersberger, Founder Coco & Lucas' Kitchen said
"Boxer & Co. quickly understood my vision and acted as a true and trusted partner in my journey. I'm so proud of the end result.
I LOVE my brand!"

Coco & Lucas is in Woolworths in Victoria, all About Life stores, Drakes SA, Karellas Supermart Group, Foodies and is rolling out nationally in other stores soon.

Graphic Design - Three Dimensional

This award celebrates creative and innovative design in traditional or digital visual representation of ideas and messages used in packaging. Consideration given to: clarity of communication and the matching information style to audience; the approach, including marketing and branding concerns, the dynamics of the retail environment, environmental considerations, and legal requirements; the component parts of packaging graphics such as colour rationalisation, information layout, feel and tone of illustration and photography, and finishes, and how they are used in isolation and in relation to each other; and the relationship to the anatomy of the structural design.
More Details