Airbnb by The Bold Collective
[DRAFT]
[interview] the project story

Photo Credit : All photos by James Horan, Airbnb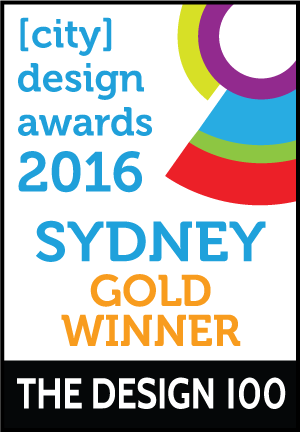 Project Overview
One early morning phone call in May 2015 took us by surprise. Rachael Yu, Head of Environments for Airbnb was calling from San Francisco wondering whether we would be interested in designing their new Sydney workplace…YES!

Very quickly we found ourselves travelling to the Airbnb HQ in San Francisco, followed by a short trip to their renowned Portland office. We met with the SF project team including designers Rachael Yu and Aaron Taylor Harvey who talked us through Airbnb's workplace guidelines and design philosophy. This was an invaluable collaborative experience that informed the Sydney project. Tido Presenti, Global Head of Real Estate & Construction, Airbnb San Francisco hosted us. His passion for the company gave us great insight into the brand we were representing.

The brief was to create a new workplace that not only enhanced their workplace culture, but utilised design as a tool to capture the companies values: creativity, travel, and thoughtful design. The Airbnb ethos is to celebrate the many different regions it operates within and they wished this to be reflected in their new environment. By drawing on real-life Airbnb listing from around the world, the workplace created aims to surprise and delight.

Project Commissioner
Project Creator
Team
Monika Branagan – Concept Design, Design Development through to construction
Ali McShane – Planning & Concept Design
Kat Watkins – Design Development, Documentation and Specification, Styling

(With support from)
Rachael Yu & Aaron Taylor Harvey - Environments Designers at Airbnb San Francisco
Peter Alcock / Tarnby Design – styling assistance

Project Brief
The Airbnb brief was a thrill to behold! A workplace inspired by travel, creativity and thoughtful design, reflecting Australian culture and homes that have delighted travellers the world over.

By the very nature of what Airbnb represents, hospitality was key to the design. The kitchen/breakout areas were central to the overall design and the solution needed to ensure the Sydney team could be great hosts and come together to entertain and collaborate. These areas are inspired by Australia's beach lifestyle and aesthetic and provide a perfect place to gather and entertain. It was obvious staff enjoyed socializing and several requested an area to kick a ball around. An entry featuring AFL goal posts and room to 'have a kick' fulfill this request and are a playful, surprising feature of the space.

A series of smaller rooms have been inspired by quirky Airbnb listings selected by the local Airbnb team who selected particular listings from around the world and culled down to three; a Kangaroo Valley lounge/dining room, a Havana dining room and a Swedish (Betso) sitting-room. Once the respective hosts provided permission, we identified the key materials and elements that would help recreate these rooms and bring them to life.

Project Innovation/Need
At the core of Airbnb is the connection between people and spaces and the workplace we have designed inspires employees to move around the space to work, experiencing it just like you might one of their accommodation listings.

The workplace delights and inspires, particularly with the discovery of the three playful listing rooms that identify and re-interpret all the charm and character of the real-life listings. The Kangaroo Valley lounge/dining room uses a combination of eclectic materials and finishes from corrugated iron wall cladding through to plush velvet seating and pulley light fittings. The Havana dining room is concealed behind a hidden bookcase. On opening the bookcase visitors will be surprised by the vibrant colour combination of salmon pink, mauve, yellow and spearmint along with faux marbled columns and hand stencilled flooring which mimics the decorative tiling found in the listing. Finally the Betso room references a sitting room on a Swedish archipelago with white washed timbers and white decorative touches that help to recreate this listing. The meeting room wall and door is clad in a graphic that evokes the vista from the listing room looking of a raw rocky coastline.

Design Challenge
The Airbnb ethos is to celebrate the many different regions it operates in. A sense of Sydney and Australia is communicated through the materials and forms within open areas of workplace. The arrival area references the rag-trade and steam laundry history of Surry Hills with a contemporary-take on a warehouse style lift and the AFL goal posts on arrival are another nod to Australia's sports mad culture. Kitchen and breakout spaces take on an Aussie beach aesthetic. We were encouraged to support local design, specifying materials made locally, with history and narrative.

One of the key design challenges was achieving so many distinctly themed spaces without it feeling chaotic or feeling disjointed. We overcame this with a consistent use of timber, a large white ceiling and neutral, open-plan areas which provide balance to the richly decorative, enclosed meeting spaces. The overall tone is informal and inviting; all characteristics of amazing work homes. Airbnb has been voted number one for the best place to work on career website Glassdoor, ahead of Google, LinkedIn and Facebook with critics touting it 'The World's Coolest Office'. It certainly captures the very essence of Airbnb's appeal, which has taken the world by storm.
Sustainability
The Airbnb Sydney office is a great example of a small well-crafted space, giving staff the flexibility of activity based working which in turn reduces the environmental footprint of the workplace. Much of the furniture has been sourced from a variety of talented local designers and manufacturers, many of which have an environmental and sustainable approach. A focus on local products has reduced the overall build and furnishing footprint of the project substantially.
Interior Design - Corporate

This award celebrates innovative and creative building interiors, with consideration given to space creation and planning, furnishings, finishes, aesthetic presentation and functionality. Consideration also given to space allocation, traffic flow, building services, lighting, fixtures, flooring, colours, furnishings and surface finishes.
More Details