DPN Office Design
[DRAFT]

Image Credit : Photographer - Tyrone Branigan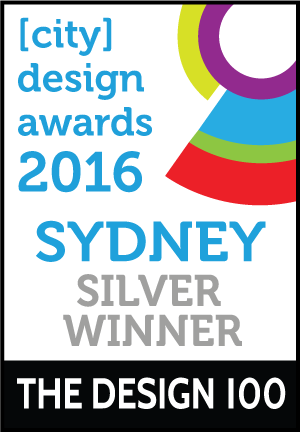 Project Overview
Fashion house or financial services? The DPN office project is about adding luxury and style with a minimalist and bespoke approach to design. Inspiration has been taken from fashion houses such as Chanel, Armani and flagship retailers Aesop and Apple. The result is a beautiful place to work and engage with clients that exudes luxury and reflects our brand catch cry – Live the life you want.
Organisation
Team
Interior Designers - Joel Schmied (Pure Interiors) & Sam Khalil (DPN) Project Manager - Kayleen Feodoroff (DPN)
Project Oversight - Sam Khalil & Lloyd Thomas (DPN)
Builder - Steve Barry (Evolution Building)
Furniture Design - Sam Khalil (DPN)
Project Brief
The brief was to create an extension to our existing office space for a property and financial services consultancy that parallels that of a luxury fashion house.

The objective was to continue to develop the corporate identity and develop an emotional reaction and connection to the DPN brand. Drawing inspiration from designer brands, we were able to bring style and luxury to a traditionally uninspired and fact based industry. ?

The existing office was modern and minimal and reflected the dark exterior of our DPN CASA property designs. Conversely, the new and adjoining office, was to represent the 'interior' feel of our signature property series in a predominantly white palette.??

The newly acquired extension was a 1940s dark and dingy 3-bedroom apartment – much like a maze of tiny rooms as commonly found in that period. The transformation was spectacular with every inch of space utilised, creating seamless joinery and using a minimal but warm colour palette. Smoked glass, French oak, leather, brass and marble were combined to great effect achieving function, luxury and simplicity.
Project Innovation/Need
This office is clearly distinguished from the usual fit-outs, which often use mass- produced modular components and lack a sense of design identity or innovation. Organisations often invest in reception and public areas, yet compromise staff workstations and amenities.

This project displays flawless congruency throughout. Bespoke workstations are handcrafted by the designer and clad in leather or wool. The stationary and kitchenware were curated globally to provide a feeling of excellence in every facet of the workspace. Bathrooms eclipse the detail of leading hotels with custom marble vanities and wall-embedded hygiene components. French oak flooring, designer light fixtures and furniture were incorporated to create a more homely feel, distinguishing the office from the usual fluorescent tube lights, ceiling and floor tiles.

This project is a comprehensive validation of contemporary interior design and how it
shapes corporate identity, creating enviable workspaces that promote a beautiful and collaborative environment. 
Design Challenge
Meticulous planning and innovative solutions were needed to balance privacy, light and space when refurbishing the 160m2 space to accommodate workstations, storage, breakout rooms and staff amenities. The required finish was to be flawless and seamless in a warm minimalist style.

The designer met the challenges of balancing openness and privacy by using frameless glass doors to create a sense of space and light, while also functioning as a sound barrier for meeting rooms and departmental offices.

A refined finish was achieved through hiding infrastructure by integrating appliances, storage and waste facilities within walls or into full-height joinery. Bespoke touches such as 3D brass and acrylic lettering of slogans, core values and mission statements created personality. The DPN 'gold brick' logo is used for boardroom door handles and infused into custom-made marble tables throughout. Workstations are suspended off walls with inbuilt drawers and cable management. Wool & leather were applied to walls for acoustic and aesthetic benefits. Honed marble is utilised in the boardroom, bathroom and kitchen.

The outcome is a highly elegant yet efficient workplace, born of clear design and rigorous attention to detail. The result is spacious and effortless luxury, with numerous "wow" moments.
Sustainability
Fitting 28 workstations, storage, breakout room, boardroom, kitchen, outdoor deck and 2 amenities into a constrained space required innovative and efficient design, resulting in a number of sustainable outcomes.

Suspending workstations from the walls, without any legs and with inbuilt drawers allowed a greater number of stations in a smaller footprint, without making staff feeling cramped.

With no individual rubbish-bins, workstations were purposefully designed to minimise waste and clutter and support a largely paperless office by having centralised waste and recycling built into wall joinery.

LED strip lighting, apart from being more energy efficient, was utilised to create both ambience and minimise overhead glare by reducing the number and intensity of overhead ceiling lights, making it more comfortable for occupants.
Interior Design - Corporate

This award celebrates innovative and creative building interiors, with consideration given to space creation and planning, furnishings, finishes, aesthetic presentation and functionality. Consideration also given to space allocation, traffic flow, building services, lighting, fixtures, flooring, colours, furnishings and surface finishes.
More Details