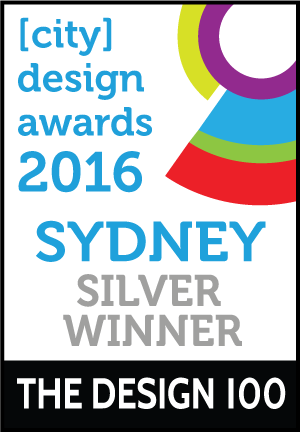 Project Overview
From the tiny village of Gunderman near the Hawkesbury River in NSW Australia, Brown Jersey started by restoring and building unique one-off bicycles, but have now progressed to designing and creating bespoke urban bikes. Brown Jersey now needed a crafted space, to help them evolve into a boutique bicycle brand and express their life's passion.
Project Commissioner
Project Creator
Team
Forward Thinking Design is one of the most awarded interior design and project management studios in Australia. We provide compelling and cost effective design solutions to the following industries: retailers, restaurants and hospitality, finance, commercial, health and fitness, clubs and entertainment venues, shopping centres and property management.
Our vision is to become leaders in our industry based upon building successful businesses, maintaining an exemplary standard of ethics, providing superior service and delivering highly effective creative solutions
Forward Thinking Design are equally focussed on aesthetic and our client's business performance. We test every element against the question: "Will this design feature support profit generation?" Our focus is on providing creative solutions that guarantee exemplary return on investment for our clients. We provide superior value by creating environments that look like far more was spent on them than the actual outlay.
We give our clients peace of mind knowing that they have a regulatory compliant, practical and persuasive presence, maximising the impact of every square metre upon which they're paying rent.
Our focus is on building long term, mutually beneficial relationships. We truly honour the part we play in contributing to our client's future success.

Project Brief
"Brown Jersey is a culmination of ideas garnered from years of appreciation of what is beautiful about the simplicity of the bicycle." Taking this statement from Brown Jersey as inspiration, the fitout design team used it to guide the creation of a simple yet beautiful retail experience.
Using minimal materials; plywood, polished concrete and a mono-chrome colour scheme, allowed the product to be the key feature. To add interest to the simple material pallet, the use of dove tail joints and complex display joinery created a sense of luxury and a boutique feel.
As this was quite a small space, the design needed to be efficient and highly functional.

Project Innovation/Need
The Bikes were suspended from the ceiling to make use of the shopfront height and allow for added product display.
Design Challenge
Using minimal and simplistic materials like plywood, polished concrete and a mono-chrome colour scheme allows the product to be the key feature but also created the challenge of creating interest and sophistication. After consideration of the product display methods required, the decision was made to use detailing in the joinery as a reference to the retro style and craftsmanship of the bikes themselves. The use of dove tail joints and complex custom designed merchandising systems create a boutique feel.
Sustainability
The materials used were kept minimal and natural, with a low carbon footprint. The existing walls, services and features of the space were kept and utilised. The fitout costs did not call for the client to over-invest but rather reflected a restrained and financially conservative design.
This award celebrates innovative and creative building interiors, with consideration given to space creation and planning, furnishings, finishes and aesthetic presentation. Consideration given to space allocation, traffic flow, building services, lighting, fixtures, flooring, colours, furnishings and surface finishes.
More Details