Quintessentially QVB - Swarovski Crystal Tree
[DRAFT]

Image Credit : Kate Pollard and Andy Bartlett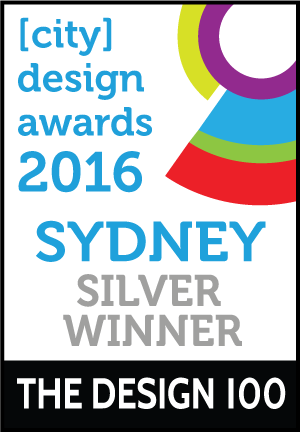 Project Overview
Concept development, design, manufacture & installation of Christmas decorations & illumination for the QVB in Sydney CBD.
Project Commissioner
Ipoh Management Services Pty Ltd and Swarovski
Project Creator
Chas Clarkson - Christmas & Illumination
Team
TEAM
Tim Clarkson (Managing Director)
Danielle Lindqvist (Senior Designer)
Dave Ward (Creative & Technical Director)
Karl Grassl (Designer/Draftsman)
Mirjam Kotal (NSW Project Manager)
Amy Kwong (Designer)
Lucas Hemingway (Industrial Designer)
Julie-Ann Spencer (Production & Logistics Director)
Martin Hughes (Production Manager)
Paul Scott (Workshop Manager)
Adam Walker (Product & Purchasing Manager)
Jake DeSouza (Workshop Assistant)
Tracy Martins (Pre-Decoration Coordinator)
Andrew Thant Zin OO (Logistics Manager)
Scott Ryan (Structural Engineer)
Phil Dearle (Lighting Programmer)
Ben Dayman (Electrical Manager)
Ben Hassell (I&D Logistics Manager)
Kate Pollard (Photographer)
Andy Bartlett (Photographer)

Project Brief
This $1.2 million project (2015-2017) involved working within a sensitive heritage space. Chas Clarkson was responsible for the concept development, design, manufacturing and installation of the iconic Swarovski crystal tree for the Queen Victoria Building.
The design was classic yet contemporary. Incorporating over 82,000 Swarovski crystals and 65,000 individual LED twinkle lights the tree wad understated yet spectacular, embodying both the QVB brand and stately splendor of the iconic space.

We collaborated closely with the QVB Management Team to address any heritage concerns and gain necessary approvals. The highlight of the project was designing and manufacturing a tree that could be installed from the ground floor with a special winch system eliminating any unwanted risk for installation crew and providing great flexibility for the tree's current and future concepts.

The end result was a stunning and engaging world-class installation, which received extensive attention from customers and the media, exceeding the expectations of both QVB and Swarovski who were extremely pleased.
Project Innovation/Need
'Quintessentially QVB' celebrates the glamour of the QVB's heritage artfully blended with beautiful modernity. This classic yet contemporary design is understated yet spectacular and is an embodiment of the QVB brand and the stately splendour of this iconic destination.
Design Challenge
The majestic 24m tree is the epitome of elegance and sophistication, twinkling and shimmering, aglow with warm lights and the sparkle of Swarovski crystals. The new textured and detailed foliage is a beautiful canvas for the crystals which drip delicately from the boughs whilst radiant bespoke 'CRYSTAL BURSTS' spring forth, ensuring that the crystals are presented in a fresh and energetic way.
Sustainability
Lighting control and integrated technology allow for an unlimited combination of lighting sequences.
Pop-Ups, Display, Exhibit & Set Design

This award celebrates innovative and creative design for a temporary building or interior, exhibition, pop up site, installation, fixture or interactive element. Consideration given to materials, finishes, signage and experience.
More Details