SBS Upfront Presentation
[DRAFT]

Photo Credit : AZBcreative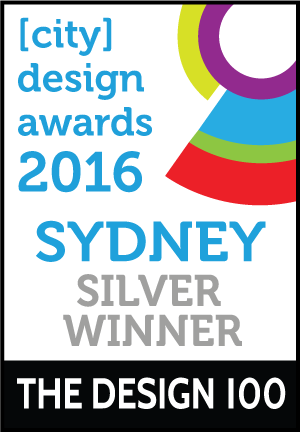 Project Overview
To celebrate 30 years of SBS and launch their new food network, we created a sensory experience for 400 media and VIP guests, as the new network was launched live.

Through a combination of visual displays, dynamic presentations and some real culinary theatre, we brought guests into the world of SBS and the broadcaster's multicultural approach to food.

We chose a heritage warehouse for its sense of history and continuity, then created a dining area with three 30m tables that echoed the warehouse architecture. Wooden tables piled with rustic arrangements of cheeses and charcuterie and a bar area encouraged more guest interaction and movement. The bar was defined by a giant globe suspended from the ceiling; a reminder of the network's global credentials.

An egg timer rang and the new food network was launched live, with a high drama presentation of the final course: huge domes of chocolate were smashed open to reveal platters of innovative desserts.

Project Commissioner
Project Creator
Team
Alex Zabotto-Bentley
Jenni Munster
Peter Harley
Kimberley Stewart
Madison Fay
Nathan Sullivan
Project Brief
Our brief was to create a sensory and interactive experience to build anticipation for the new SBS food network. At the same time, we needed to emphasise the heritage of the network, which launched 30 years ago.

We chose Pier 2/3 on Hickson Road, The Rocks for its unique combination of heritage and scale.

Custom made 5x3m banners recalling SBS's iconic moments led the guests into the space, and became a talking point as people reminisced. Coloured lighting added warmth and highlighted the structure, to define spaces.

Food was to be a major element, and we needed to make sure we grabbed attention with the kind of wow factor guests would be talking about long after the event. For the dramatic dishes, we took inspiration from Heston Blumenthal, one of the most innovative and popular chefs on the SBS roster. The gasps from the audience were real!

For the Melbourne launch, we designed a slightly smaller event for 160, using many of the same elements but with a dramatic dessert cloaked in dry ice, to keep the element

Project Need
One of the unique challenges was to create a sense of intimacy and anticipation for 400 guests.

From securing a suitable venue with a sense of history, to managing the flow of people throughout the space and creating visual elements to contribute to the story, to maintaining a level of excitement amongst such a large group, we worked with a fantastic team, from crafts people and technicians to chefs and staff, to ensure a seamless experience.

Our aim was to inform, surprise and delight this group of media types who had "seen it all before".
User Experience
The whole experience was designed to take the guests on a journey through the dynamic history of SBS and also bring them right into the live network launch.

Through visual presentations and props, they could recall key moments of the broadcaster's history. It was also important to create a human scale, so that people weren't lost in a sea of faces, but felt directly connected with the network.

We created more intimate spaces with furniture, lighting and visual cues to bring people together and encourage interaction.

We also used audio elements, from the music and presentation to the use of a kitchen egg timer to build a sense of anticipation.

The food itself was a key player, and we brought theatre and fantasy in to play, to take the experience well beyond expectations.

Sustainability
Working with a heritage building, we were very conscious of non-intrusive ways to transform the space.

Recycled timber and vintage elements were used for furnishings, and many of the props and decor were brought in from our own archives.

Even the table settings, using potted succulents and unbleached linens were designed to reduce waste.

The custom elements including banners, signage and props could be quickly disassembled and moved on to the Melbourne event.
Marketing - Event Experience

This award celebrates creative and innovative design for a business event. Consideration given to originality, creativity; theming; audience connection and engagement and how the event created a seamless experience for the visitor and helped to reinforce the program's core message
More Details