OVOLO WOOLLOOMOOLOO
[DRAFT]

Photo Credit : Steve Brown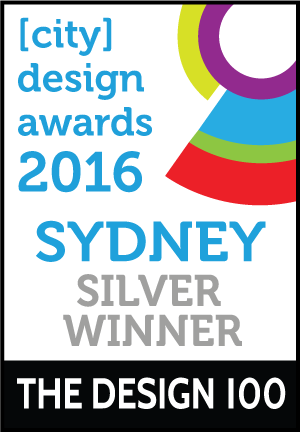 Project Overview
Ovolo Hotels are a global hospitality company providing guests with unique lifestyle hotels. Each of their properties features contemporary high-end interiors and integrates the very latest technology and amenities to appeal to the modern traveller. Expanding their unique offer within Australia, THERE was engaged to assist with their most recent Sydney acquisition, Ovolo Woolloomooloo, situated inside Finger Wharf, a huge heritage-listed timber export shed.
Project Commissioner
Project Creator
Team
PAUL TABOURE (EXECUTIVE CREATIVE DIRECTOR)
CHARLIE BROMLEY (HEAD OF ENVIRONMENTS)
JUSTINE LESMANA, JON ZHU & GEMMA HALL (DESIGNERS)
DANIELLE SENECKY (PROJECT MANAGER)
Project Brief
Commissioned by Ovolo to redesign the original cavernous space, HASSELL Sydney created a more compelling environment with multiple intimate and cosy spaces to engage visitors on a more personal level.
These spaces also house a variety of functions - from the hotel's reception, to a bar, bakery and conference facilities.

Our brief was to create a series of unique signage & placemaking features for each of these different zones - bringing the hotel's unique brand to life whilst providing a series of landmarks that could aid navigation.
Project Innovation/Need
Rather than adopt a traditional signage approach, we were inspired by Ovolo's spirited and playful brand essence to create a series of distinctly modern touchpoints to help better define the series of spaces. 

As well as naming the sub-brands, we were able to create a series of illuminated sculptural placemaking installations that provided a counterpoint to the hotel's heritage wharf setting, and utilised irreverent tone-of-voice copy to evoke a wry smile from visitors. These installations were designed to facilitate social media engagement for today's smartphone-wielding generation of modern day travellers.
Design Challenge
The challenge was to interpret the hotel's fresh and cheeky brand personality into placemaking features for each themed zone whilst aiding navigation and usage of these spaces.

Each placemaking feature warranted a bespoke treatment to reflect and engage with the interior architecture as well as offering up a playful tone-of-voice with just a dash of Australiana.
Effectiveness
Within a few months of opening, the remastered Ovolo Hotel has been a great success, jumping to an overall ranking of #11 out of 181 Sydney hotels in a recent independent review. 

Our work has also been featured widely across social-media - proving that the installations have resonated with the new clientele and are helping to garner ongoing business with new visitors.
Graphic Design - Environmental

This award celebrates creativity and innovation in the intersection of communication design and the built environment, and is concerned with the visual aspects of wayfinding, communication identity and brands, information design and shaping the idea of place. Consideration given to clarity of communication and the matching of information style to audience.
More Details