Transport for NSW: ORPA
[DRAFT]
[interview] the project story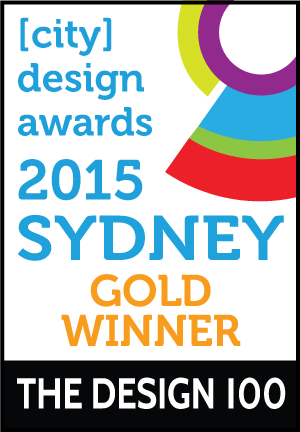 Project Overview
ORPA is a beautifully designed Android app that replaces a basic utility tool with a delightful and more functional mobile solution.

Transport for NSW's Opal card allows customers an easier and more convenient way to pay for their public transport using trains, buses, ferries and light rail across a large geographic footprint. Instead of buying a paper ticket, customers load value onto their Opal card and tap it at a card reader at the start and end of each journey. The system automatically calculates the fare and deducts it from the value stored on the Opal card.

ORPA uses near field communication (NFC) technology to allow Transport Officers to check that customers are travelling using the correct Opal card and paying the correct fare.

The app interface is clean and simple, hiding complex processes from the end user, resulting in a quick and easy user experience that is both effective and delightful.
Project Commissioner
Project Creator
Project Brief
The Opal Revenue Protection App (ORPA) was designed to replace an existing hardware tool and had to meet strict performance criteria in terms of usability, speed and accuracy.

The end users are Transport Officers, who are always on the move and need to quickly and easily set their location and the type of transport that they're inspecting, so that they can start checking Opal cards quickly and easily.

In addition to this, there are different Opal cards for specific customer groups (Adult; Child/Youth; Concession and Senior/Pensioner) that provide either full or discounted fares. Customers need to meet certain criteria to obtain Opal cards that offer discounted fares. Complex business rules are built into the app to assist Transport Officers make decisions about fare compliance. ORPA must process this information quickly and accurately so that the Transport Officer does not delay the customer for longer than is necessary.

Project Innovation/Need
The Opal card uses near field communication (NFC) technology that allows users to tap on and off at card readers across the Opal public transport network. ORPA takes advantage of this same type of technology, which is available on Android smartphones, to read the data on Opal cards. The app checks free read data as well as encrypted content stored on the card, and replaces the existing, single function, read-only portable readers that Transport Officers used to carry.

As a software application, ORPA gives Transport for NSW the flexibility to add enhancements, new features and integrate it with other mobile apps in future updates. This means that the Android smartphone carried by Transport Officers becomes a multi-functional tool that replaces a single function hardware device.

The NSW Government gazette has also defined an NFC enabled device with the Opal Revenue Protection App (ORPA) as a smart card reader, making it a legal device to check Opal cards in NSW.

ORPA is a great example of how mobile technology creates great opportunities for organisations to streamline their operations while also building in flexibility for changes in the future.
Design Challenge
The biggest design challenge was designing for a wide audience.

ORPA is an enterprise app is that is installed on an Android smartphone issued to Transport Officers by Transport for NSW. Transport Officers are a diverse group of people, with varying levels of experience with smartphones, apps and mobile technologies.

When designing consumer apps, it is often safe to assume that the end user is using a personal phone, and they are familiar with the design conventions of their chosen platform (e.g. iOS vs Android). However, we could not make this assumption and required careful design decisions to make each feature intuitive for users who have varying levels of mobile app experience.

Also, the design of the app had to be simple to use to enable Transport Officers to process scanned Opal card information as quickly as possible. We used hierarchy, colour and a very clean design to achieve this. Compared with the monochrome LCD graphic display on the read-only portable readers that Transport Officers used to carry, the user interface for ORPA is a delight to use.
User Experience
ORPA was made available to 150 Transport Officers in April 2015. Since then, the number of Transport Officers using the app continues to grow.

Outware Mobile and Transport for NSW have received very positive feedback about the usability of the app from Transport Officers using it out in the field.

Outware Mobile continues to work with Transport for NSW on enhancements for the app for future releases.
Tags
Digital Experience - Mobile

This award celebrates innovation and creativity in design of a unique user experience in the combination of text, audio, still images, animation, video, and interactive content for mobile. Consideration given to clarity of communication and the matching information style to audience.
More Details