Image Credit : Andrew Meredith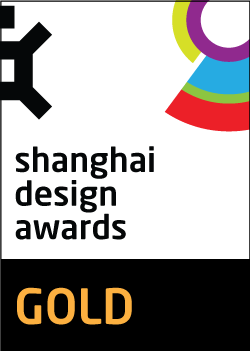 Project Overview
Landini Associates were engaged by ALDI CHINA to design a new trading format for the brand ahead of their first entry into the Chinese market, commencing with two pilot stores in Shanghai. Their scope of works included Master planning, Interior Design, Graphic Design, Wayfinding, Signage, Ticketing.
Project Commissioner
Project Creator
Team
Landini Associates are a team of designers and strategic thinkers from around the world, based in Sydney. Their work tends to be multi-skilled as they practice strategy, architecture, interior, graphic, product, furniture and digital design. Most of their projects engage all of these disciplines and currently they are working in Australia, New Zealand, North America, South America, Canada, the UK, Europe, Asia and the UAE.
Project Brief
The brief was to design a new trading format for ALDI's entrance into the Chinese market.

The format and design is an evolution of Landini Associates' work for ALDI Australia, aimed at celebrating and conveying product quality and value. There are key differences however in scale, layout, and tone.

In line with Chinese consumer habits, where the preference is to visit multiple small shops per week, the stores are a much smaller format. The emphasis is on fresh produce and ready meals, with certain categories articulated for greater consistency, and key products placed at the entry of each aisle alongside messaging to appeal to and drive shoppers. Key departments developed were snacks, produce, bakery, alcohol, imported goods, health, and beauty. The most noticeable difference for the Chinese market is the development of an on-site Food Station, as well as the addition of ready meals to take away or consume at the in-store dining kiosk.

A palette of low cost yet real materials such as locally sourced brick, terrazzo, an open concrete ceiling, warm timbers, and yellow accents adds to the perception of freshness throughout the stores. LED lighting reduces glare and running costs whilst improving ambience and colour rendering, changing from day to night. The lighting was designed to create a pleasant atmosphere and let the products speak, enhancing its colour, texture, and freshness. Energy saving LED has also been incorporated in the fridges and in the wine displays.

Project Innovation/Need
This new store format has been customised and tailored specifically for the Chinese market to better understand and interact with Chinese consumers.

The shopfront is a bold and clear expression of the ALDI brand that stands out in the busy Chinese retail space. At the entrance the designers have placed fresh produce and a Food Station offering Ready-to-Eat dishes like the Berliner Bao – German sausage with sauerkraut in a traditional Chinese steam bun. The design utlisies a ceiling mural to intuitively entice customers to this area. The full height, walnut timber rear wall draws customers through the groceries (with aisles that are wider than standard grocery stores in China) and carries a wide selection of alcohol including German beers, imported spirits, and wines from around the world

In tandem with the interiors, Landini Associates also designed an extensive series of messaging and graphic illustrations that are entirely unique to the Chinese market. Over 40 messaging boards were developed to communicate the brand ethos, product freshness, value, quality, and European and Australian award-winning products.

The new Chinese stores are a milestone for the German-rooted retailer and have drawn massive interest from both the media and public, with managed queues snaking outside both stores for hours upon opening.

"ALDI China wanted a design that would stand out amongst its competitors and we are proud to have partnered with them to deliver this." - Jenni Whittaker, General Manager, Landini Associates

Design Challenge
Understanding local market needs whilst remaining true to the ALDI brand was a design challenge that was overcome by working closely with the local ALDI team and implementing strong graphic communications.

The messaging strategy for ALDI CHINA was to speak about the quality and provenance of the products (of high importance to the Chinese consumer), aiming to introduce ALDI to a new market and tell the story of a well trusted brand with a long successful history. For ALDI Australia, Landini introduced simple illustrations and photography as a way of identifying wayfinding in-store. This system was easy to recognise and navigate for the customer. The use of imagery allows the store to communicate language-free. Landini noticed many brands in this market used mascots and characters to represent their products and thus could see that the use of an illustrative style paired with photography would work well and be a recognisable evolution of the ALDI Australia stores. The design has adapted that thinking to create playful illustrations with quality messaging as well as a brilliant colourful ceiling mural over the check-out counters that captures the confidence and energy of what ALDI has to offer.

There is no signage or ticketing displayed from the ceiling. Instead, category signage around the store perimeter offers greater visibility across the stores and thus encourage cross-store shopping.


Sustainability
There are many dimensions to sustainability, tell us your approach. It might have been local sourcing, reusing materials, using new materials, having a lower carbon foot print or being economically sustainable. All count and are important.

The interior uses classic, honest and raw materials that will last, and sourced locally wherever possible. Landini Associates' design approach includes never designing to trends, instead they design to create something special that possesses longevity and as such it is not unusual for the studio's designs to live up to and beyond 20 years old. This is a studio philosophy that allows for sustainable design, and one that was applied when designing ALDI CHINA.

This award celebrates innovative and creative building interiors, with consideration given to space creation and planning, furnishings, finishes and aesthetic presentation. Consideration given to space allocation, traffic flow, building services, lighting, fixtures, flooring, colours, furnishings and surface finishes.
More Details