Photo Credit : Tenka Labs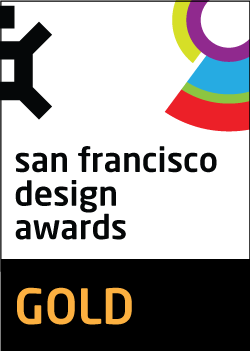 Project Overview
Circuit Cubes are electronic building blocks that snap together and bring LEGO® or any other creations to life – and in the process, teach kids the fundamentals of circuitry through hands-on play. Circuit Cubes were designed by seasoned STEM educators and FIRST LEGO League coaches, Nate MacDonald and John Schuster.
Organisation
Team
Nate MacDonald, co-founder and CEO
John Schuster, co-founder and CDO

Project Brief
For Circuit Cubes, the user experience is the adventure that kids go on, not the technology being used.

Circuit Cubes are designed from the ground up to fully integrate with LEGO®-style building blocks, but can also be used with ordinary household items like pool noodles or recycled milk cartons. Each Circuit Cubes has a unique transparent design so that kids can literally see the connections they make when they light an LED, power a motor, or activate a switch, and begin to understand how analog circuits work and can be manipulated – without the use of screens or apps.

Circuit Cubes are designed with magnets along each side so they can connect in any direction – horizontally, vertically, and diagonally – and it just takes three Cubes to get started. From there, builders can get as creative or sophisticated as they want.

Project Innovation/Need
Nate and John launched Circuit Cubes for a better way to ignite the imaginations of the future generation so that learning complex concepts like STEM and circuitry are more like play.

Nate MacDonald co-founded the popular Maker Certificate Program at Sonoma State University, was instrumental in the growth of the popular White Hill Robotics Club, and later an elective program while serving as a middle school teacher.

During their tenure as educators, Nate and John recognized that current toys and "educational products" that are designed to teach kids, aren't really that much fun to play with. Knowing that kids don't want to be told about technology, but instead, they want to jump in and start building things. They want to skip right to the projects and learn by doing.

Circuit Cubes are designed to be challenging enough so that kids feel empowered and use their creative problem-solving skills. When a kid gets how a toy works, he or she is able to create solo projects and go on their own adventures without adult guidance. This kind of autonomy also promotes pride and self-esteem.

Design Challenge
Many iterations that John and Nate went through narrowed the focus in on the product's flexibility and ease of use. One of the biggest challenges was making the product work vertically as well as horizontally and diagonally because more variables mean more complexity.

Ultimately, John and Nate learned to recognize and compromise on design elements that weren't providing real value to their users. They knew from experience as teachers that the product must first and foremost be fun, with the learning slipped in.

Sustainability
Over the years, thousands of dollars are spent on toys that end up cluttering the corners of homes before they're eventually tossed. But Circuit Cubes breathe new life into old toys including everything from LEGOs to vintage toys, even ordinary household items, or treasures lurking in the recycle bin like plastic bottles, egg cartons or toilet paper rolls that inspire creativity and endless play. Rejuvenating all the toys laying around the home into new projects that are educational, but most importantly fun, is the overarching mission of Tenka Labs' design and product development.
Product Design - Education

This award celebrates creative and innovative design for either a component or overall product. Consideration given to aspects that relate to human usage, aesthetics, selection of components and materials, and the resolution of assembly, manufacturing and the overall function.
More Details