The Treasure of Art
[DRAFT]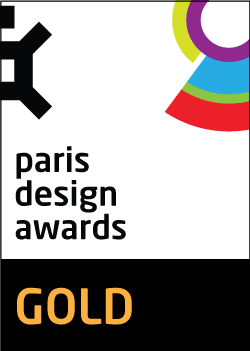 Project Overview
Collection of artistic elements.
Located at the central area in Taichung City and surrounded by a big park, the 25-floor mansion is a reception hotel only available for members.
Project Commissioner
Secure Stone Architectural Space Planning Firm
Project Creator
Secure Stone Architectural Space Planning Firm
Team
Shi-Zhe Lo

Project Brief
In a symmetrical indoor space, with T-style configuration, people can see a great view through a large ceiling window at the balcony. For the client having a number of large art collections, the interior design is based on the idea of magnificent exhibition gallery.

Project Innovation/Need
A leaping space – the atmosphere of agility.
At the entranceway, the dangling modern sculpture of "Dragon-Riding Bodhisattva" and the rusty paintings have an impact expanding the visual space. The screen of rusty painting, with the art works, has ingeniously created the indoor pathway. On the basis of the grey-and-white, metallic wave panel, recessed lightings, etc. the designer brings into existence the delicate and phenomenal atmosphere in the meantime.
Design Challenge
The artistic spirits – a brilliant combination among the objects, materials, and views.
In the living room, where gas great view, the designer remarkably makes the outdoor scenery as a part of living room, by means of placing the couches and TV before the large ceiling window.
Sustainability
The iris and Taiwan Ervatamia, planted on the balcony, spill the indoor space with greeneries. Meanwhile, the sculptures at both side of TV and the background of tall building has created the variations in visual effects. In the public area, the stone materials, metallic and wood works, dangling showcase, shining metal wall, paintings, sculptures and silver pots present the life of art in the best way.
Interior Design - International Corporate

This award celebrates innovative and creative building interiors, with consideration given to space creation and planning, furnishings, finishes, aesthetic presentation and functionality. Consideration also given to space allocation, traffic flow, building services, lighting, fixtures, flooring, colours, furnishings and surface finishes.
More Details