Bluestone Lane DUMBO
[DRAFT]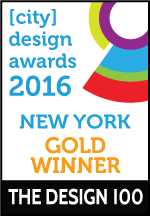 Project Overview
Bluestone Lane's first entry into the "BK" was its DUMBO Coffee Shop. Located at 55 Prospect Street, we're part of the new DUMBO Heights campus, a thriving, active community of new tech and advertising startups, wedged between the historic Manhattan and Brooklyn Bridges.

Bluestone Lane was exclusively selected as the premium coffee and café retailer to the Dumbo Heights development, an innovative mixed use urban campus that is set to become New York's leading technology firm campus which will include Etsy Inc., global headquarters, Frog Design and WeWork.
Project Commissioner
Project Creator
Project Brief
Bluestone Lane DUMBO features a change in aesthetic for the group, which has been designed to complement Brooklyn's diverse surroundings and to ensure that the space has a more sophisticated feeling to support our late-night ambitions and broader beverage offering. Featuring sumptuous white Carrera marble bar, brass trimmings on white oak, blue-vein polished concrete flooring (a throwback to our favorite Melbourne Australia cafes) and our quintessential Collective Café seafoam green tiles, this is a stylish blend of the past and present.

The space was designed by a collaboration of the internal Bluestone Lane team, Julia Sullivan from Caswell Design Group and Santo Tuzzolino from Integrated Development Design + Construction NYC.

DUMBO is a new look Bluestone Lane "sexier" space with a strong focus on our first cocktail bar and evening drinks as well as an amazing new daytime menu.


Project Innovation/Need
Bluestone Lane used Mercury Mosaics handmade 108 China Sea glaze in a classic Subway Tile pattern to drive a sense of uniformity across the store aesthetic, despite DUMBO being a significant change from the previous stores.

For this location we have one of the US's first-landed La Marzocco Strada AV. We had all equipment custom brass-plated by our friends at Liemco Ltd.

We are showcasing cold drip Yama glass towers to complement our other summer offerings and also have a super fun AeroPress bar to showcase some very unique single origins being done especially for us by our mate Buck at Coffee Mob.

Finally, we have seven coffee-based cocktails on offering. Utilizing cold drip, espresso, and cold brew depending on your drink of choice. Two personal favorites are the "Honey, I'm Home", cold brew, Maker's Mark, Kahlúa, and honey simple syrup, or "Orange Is The New Black", espresso, Grand Marnier, Godiva chocolate liquor, and steamed milk.

Interior Design - Retail - Shopping & Food

This award celebrates innovative and creative building interiors, with consideration given to space creation and planning, furnishings, finishes and aesthetic presentation. Consideration given to space allocation, traffic flow, building services, lighting, fixtures, flooring, colours, furnishings and surface finishes.
More Details