World Trade Center Transportation Hub
[DRAFT]

Image Credit : Santiago Calatrava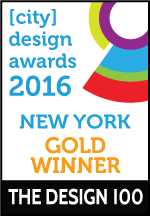 Project Overview
The Transportation Hub is conceived at street level as a freestanding structure situated on axis along the southern edge of the "Wedge of Light" plaza. As described in Daniel Libeskind's master plan for the site, the Plaza is bounded by Fulton, Greenwich and Church Streets to the North, West and East respectively and Tower 3 to the south. It links the procession of green, urban spaces that extend along Park Row from City Hall Park to St. Paul's churchyard, to the gardens of the WTC Memorial and Battery Park along the Hudson River.
Project Commissioner
The Port Authority of New York and New Jersey
Project Creator
Project Brief
The state-of-the-art World Trade Center Transportation Hub, completed in 2016, serves 250,000 Port Authority Trans-Hudson (PATH) daily commuters and millions of annual visitors from around the world. At approximately 800,000 square feet, the Hub, designed by internationally acclaimed architect Santiago Calatrava, is the third largest transportation center in New York City.

The World Trade Center Transportation Hub's concourse will ultimately connect visitors to 11 different subway lines; the PATH rail system; the Battery Park City Ferry Terminal; the National September 11 Memorial & Museum; World Trade Center Towers 1, 2, 3, and 4; and Brookfield Place (formerly known as the World Financial Center), which houses the Winter Garden. It represents the most integrated network of underground pedestrian connections in New York City.
Project Innovation/Need
The "Oculus" serves as the centerpiece of the World Trade Center Transportation Hub, incorporating 78,000 square feet of multi level state-of-the-art retail and dining. The concourses emanating from the Oculus link the entirety of the site above and below grade. With an additional 290,000 square feet of exciting, multi-level retail and dining space, the World Trade Center site is the focal point of Lower Manhattan.

The 'Oculus' is comprised of steel ribs and glass arrayed in a large elliptical shape. The ribs extend to create two canopies over the north and south portions of the plaza.
Design Challenge
The combination of natural light and sculptural form give dignity and beauty to the building's lower levels and pedestrian walkways, and provide New York City with a kind of public space it has not previously enjoyed.
Architecture - Commercial - Constructed

This award celebrates the design process and product of planning, designing and constructing form, space and ambience that reflect functional, technical, social, and aesthetic considerations. Consideration given for material selection, technology, light and shadow.
More Details