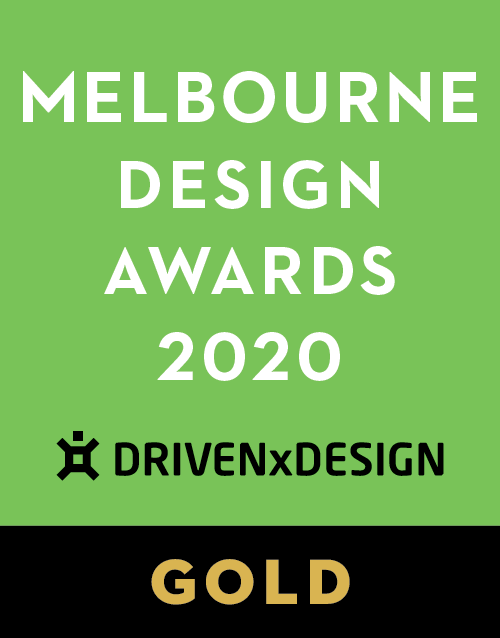 Project Overview
In digital, there is a massive misconception that success is born overnight. That all you need to succeed is a great idea, and everything else will follow...

Wrong!

Just like in any industry, even the biggest of dreamers know it takes hard work, and a lot of time. It's easy to forget that digital titans like Google, Amazon and Apple are +25 years old! That's older than most graduates who are born with these technologies in their hands.

Working in digital, whether as a designer, developer, project manager, or a business owner, we don't always want or need to hear about pioneering techniques or trailblazing technology. What we crave is inspiration, motivation and validation to make us better, to help us lead and create better outcomes for our clients, teams and companies.

NO/BS Conference was agency owner Jason Soultan's response to the persistent commercial tone of conferences and events in the digital space, where meaningful real-world content has been lacking. A place where like-minded people can get together, listen to some amazing stories from the pioneers of our industry, and cut through all the... BS.

This was our "Digital Reality Check".
Organisation
Team
NO/BS Team
Jason Soultan - Founder & Design Lead
Marco Rosano - Director
John Rosato - Marketing Manager

Phoenix Creative Management
Amber Coupe - Creative Director / Founder
Kiara Bergman - Event Manager
Project Brief
No bullshit. That was the ethos that drove both the inspiration and application for creating a conference of this nature. The NO/BS team were not looking for speakers who would present another portfolio piece. This was mean to be raw, honest and inspiring.

Through two years of networking and discussion, the team was able to bring together a line up of speakers who represented some of the worlds biggest companies such as Behance, Adobe, Spotify and Pinterest to name a few. Importantly, the line up was extremely diverse, allowing us to give a broader and more holistic view of the various impacts within and as a result of the digital industry.

Above all, what we saw from each speaker was a real drive to tell something new and refreshing. They didn't want to talk about their favourite design. Nor did they want to talk about how much they sold their business for. This was about their internal drive, their passion, their hardships and failures.
Project Need
NO/BS was not about sensationalizing our industry, it was about exposing it. Through the honest and hard-hitting content, any attendee was able to gain a far better understanding that she or he is not alone when trying to 'make it'. How refreshing is it to know that your hero still gets stressed when trying to meet that project deadline? That she was up all night worrying about having to let a team member go? or that he was anxious about going into the office that morning, and had been for months.

NO/BS was designed to be about honesty and solidarity.

This was something that we thought was severely lacking in the industry as other conferences looked to gloss over the hard work that these thought leaders had gone through. They are just people, pretty cool people too, and NO/BS allowed its attendees to listen, learn and interact with its speakers, either before, during or after their talks. No titles, no ego's, just everyone with a passion for digital having the chance to get together and learn.
User Experience
A strong intrinsic purpose required a strong extrinsic presence. With a large portion of these speakers never having set foot in Australia, let alone Melbourne before, providing a venue that was synonymous with Melbourne culture was key in tying together that familiar feel the NO/BS team were after.

Naturally, they landed with the Forum Theatre. A hallmark for Melbournians past and present, the forum was the ideal venue to host the 300+ attendees, sponsors and speakers. The conference was fully catered

With the mood set, the speakers were unleashed and were able to give a gripping breakdown of their own personal anecdotes and forecasts within digital. We received a lesson in empathy from Michael Ventura, a glimpse into the future by Prue Jones, a personal story from Sadok Cervantes that made the whole room laugh and cry, and a story of inspiration from Angela Guzman, proving that with enough passion, anyone, from anywhere, can be a thought leader. Every speaker took on the NO/BS ethos and gave their own spin, telling their own story. I mean, Megan Flamer somehow managed to have 300 people meditating together. How cool is that!?

NO/BS Conference was fully catered, offering a broad range of culinary options that met a number of various dietary requirements and preferences.
Sustainability
A plastic-free event. NO/BS was proud to support the fight towards sustainability by ensuring that amenities and catering provided were plastic-free.

Additionally, recognizing that sustainability and at a broader level, climate change, is in many cases an issue built on a lack of understanding, NO/BS invited the team from Pony Up to run an educational panel on 'Why doing good means doing well - Your brand's superpower.'

The panel members took the opportunity to educate businesses on how they can improve their own sustainability models. The panel was interactive, and invited users to disclose whether they thought their employer was taking any action, and if not, why? The goal wasn't to shame, but to educate.

We also partnered with Wallop Water in a bid to further reduce our plastic and carbon footprint. We had several big barrel water station situated throughout the venue which provided over 405 litres of still and sparkling water over 2 days. This in turn saved over 675 bottles from entering landfill and our oceans.
Marketing - Event Experience

This award celebrates creative and innovative design for a business event. Consideration given to originality, creativity; theming; audience connection and engagement and how the event created a seamless experience for the visitor and helped to reinforce the program's core message
More Details