Victorian Ombudsman
[DRAFT]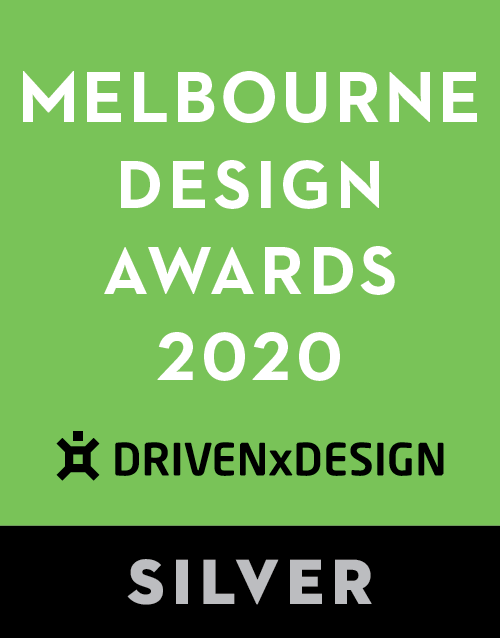 Project Overview
The Victorian Ombudsman (VO) plays a vital role in ensuring our public services stay accountable. Today had the opportunity to deliver a redesigned digital service to support a sector-leading service experience where complaints are transformed into change.

The new Victorian Ombudsman site is striking in its clarity of design and purpose. The user-first, evidence-based design works to meet the needs of Victorians in providing a platform that contributes to the improvement of public services, reducing ambiguity.

Using co-design, we were able to ensure that the final result captured the needs and desires of the Victorian public and ensured the Victorian Ombudsman were providing a world-class service. We worked shoulder-to-shoulder with public servants and citizens to design a solution that delivers the right level of communication and ensures people feel informed, up to date and at ease throughout the complaint process.
Project Commissioner
Project Creator
Team
Beata Klepek - Experience Design Lead
John Broadfoot - Interaction Design Lead
Jason DSouza - Solution Architect
Luca Mounsey - Senior Front End Developer
Vincent Oosterwijk - Senior Developer
Liviana Baldino - Senior Producer
Brianna Lacey - Client Partner
Project Brief
Victorian citizens are increasingly demanding that digital public services are as easy-to-use as those delivered by the private sector. It was time for dramatic change.

When public services fall short, there is a lot of stress, anxiety and mistrust, especially for the more vulnerable members of the Victorian public. Today had the opportunity to deliver a redesigned digital service to support a sector-leading service experience where complaints are transformed into change.

We took the time to understand the users needs and designed a simple and elegant service in response to our research findings. Our client asked; "How do we save people time, how do we make it clearer up-front what complaints we can and can't help with (even when this is not always black and white), and how do we provide a warm hand-off to an organisation that can help when we can't?"

In our solution, navigating and finding an answer is simple and the Victorian Ombudsman is able to deliver the high-quality service they care deeply about.
Project Need
Our testing focused on the process of making a complaint, language and tone of voice, understanding what the VO has the power to do, and what resources are required for a user to feel confident using the service.

"Are all the ombudsman departments within the same organisation? Is there a switchboard to connect you to the right one?" —User testing

People feel comfortable when they understand what the VO can help them with and what they cannot. Being warmly handed off to the appropriate Ombudsman was less of a burden or inconvenience, as soon as people understood why.

Through co-design workshops we mapped the emotions of audience types against their journey and identified areas of opportunity. The workshops enabled us to estimate the positive impact possible by improving the experience.

Each iteration of the website was subject to user-testing, involving members of the general public and public service. This iterative approach enabled us to swiftly make improvements and arrive at a final design with high confidence.

The new site is leading in bold design for ombudsman across Australia; incorporating gender, age and race neutral illustrations for inclusion of all people who may engage with their services.

User Experience
Easing ambiguity for the Victorian public was essential for the success of this project once it was launched. Users valued the feeling of power in a situation that can feel ambiguous and where power is perceived to be imbalanced. The feeling of power comes from having all the information they need to feel confident in making an informed decision or action.

"If you're nervous about making a complaint in the first place, waiting for an outcome is bloody stressful." —User testing

"The unknown is the worst." —User testing

The project allowed us to leverage human-centred design and best practices in digital delivery to craft a service that's efficient, elegant, and effective.

It required a comprehensive and deeply considered design approach—the Victorian Ombudsman receives a high volume of very different and quite sensitive enquiries; and also needs to offer a helpful service to visitors whose complaints don't qualify for their consideration. The solution efficiently manages enquiries at scale, triages elegantly, and frees up time to manage the right enquiries in the right way. Improving the experience of everyone that engages with the Victorian Ombudsman.
Project Marketing
"Our new website will mean Victorians get through to the organisation that can help them, more quickly. Working with Today, we set clear goals from the outset that included reducing ambiguity for our users. There was a real sense of partnership. Today took the time to understand our users' needs and our organisational practices and pressures. In return, we were able to benefit from their expertise and up-to-date industry knowledge.

We are thrilled with our modern, elegant, warm and clear website. It has given our organisation a strong foundation for the future. It will make it so much easier for Victorians to access and understand our services."

Ainslie Gowan, Communications and Media Manager, Victorian Ombudsman

Project Privacy
We worked closely with the Victorian Ombudsman ICT teams and their case management partners to ensure all our solutions met security and legal requirements.

The online complaint forms see submissions from users with very different contexts. The application developed ensures that submissions can be anonymous or as personal as the user chooses. The form features are designed with user session safety in mind.

Integrity in the system and submission processes are supported by traceability of events and security of assets.

Digital - Government Services

The provision of timely government services has been transformed as applications and sites are developed and implemented to either replace or complement previous methods. Be it the delivery of current and up to date critical information, compliance, community support and engagement, notification and registration or providing greater accessibility to government resources.
More Details