Seafarers Display Residence
[DRAFT]

Image Credit : Earl Carter & Riverlee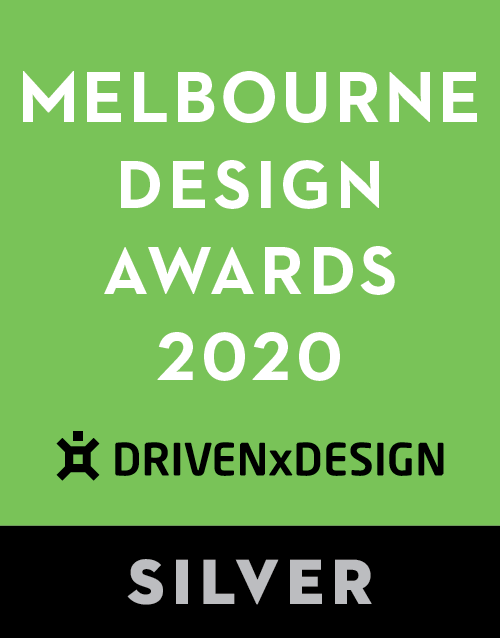 Project Overview
The Seafarers Display Residence is one of exemplary vision, replicating the remarkable mixed-use precinct that will transform the north bank of Melbourne into a visual icon. Situated on a site that has remained dormant for decades, the display has breathed new life into a forgotten stretch of the Yarra while being sympathetic to the site's unique history. The end result is a highly functional space that is centred on an inspired reimaging of the heritage-protected Good Shed No.5 by renowned architects, Fender Katsalidis. Double-storey in height, the colour and geometries of the display's facade draws inspiration from the movement and flow of the Yarra River, while full height windows seek to maximise natural light and views. The sculptural composition is bold, fusing luxury with nature, with the history of the riverfront setting apparent at every twist and turn. From the refurbished wharf to the restoration of Melbourne's last remaining electric crane, the Seafarers Display Residence is a spectacular representation of what is to come.
Organisation
Team
Architect Fender Katsalidis
Builder Prebuilt
Interior Designer Carr

Project Brief
The faceted exterior replicating the building's distinct form does more than create a striking urban presence, it yields a uniquely large two-bedroom display residence giving a sense of the expansive 1, 2 & 3 international hotel-branded residences crafted by Riverlee and CARR Design. The interior is meticulously planned to maximise natural light, external views and connection to the textures and rhythms of its riverfront setting, whilst reflecting a thoughtful expression of water, movement and texture through the materiality. The fully integrated kitchens, for example, are designed and crafted in Italy by revered maker, Snaidero. Equipped with Gaggenau and Eurocave appliances, the kitchens are the first in Australia to feature precision engineered porcelain fronted joinery a sophisticated, eco-friendly surface derived from clay that is both exquisitely tactile and incredibly durable. With an emphasis on sustainability, the upstairs kitchen also features joinery coated in zero emission water-based lacquer, and all fittings, fixtures and furniture have been designed and curated with the intent to be reused or repurposed within Seafarers – a mixed-used precinct that will be home to Australia's first 1 Hotel—the world's leading eco luxury hotel brand—and 1 Hotel & Homes, its complementary lifestyle brand. Innovative and luxurious in design, the display residence also features integrated PITT cooking burners, internally illuminated pot drawers, LED strip lighting, natural stone, motorised blinds and seamless Italian joinery with an abundance of storage. Throughout, statement pieces from local artisans can be found incorporating recycled materials from the site's wharf refurbishment including timber and bluestone
Project Innovation/Need
Riverlee's vision for Seafarers and the Display Residence redefines the possibilities of inner city living. To realise this potential, the space has been carefully crafted in collaboration with idea-driven local firms of international renown, including Fender Katsalidis, Oculus, CARR design and ODO.

The project is the first of its kind to feature precision engineered porcelain fronted joinery using a product called Laminam which is a revolutionary natural slab that is produced using advanced and sustainable technologies. Breaking the traditional concepts of surfaces, it's fully recyclable and completely resistant to chemicals, wear, frost, fire and mould.

The suite has been designed to with work with nature and not against it with lush internal greenery inside and out, reflecting 1 Hotel's eco-luxury brand belief that; luxury is not derived from extravagance, but is borne from the abundant beauty in nature that surrounds us.

Complementing the space is unique and sustainable artwork by local artisans Zetta Kanta and Loose Leaf as well as renowned eco-warrior Joost Bakker, who used recycled materials from the site's wharf refurbishment to create a statement installation on the ground floor. Styling pieces include found objects from Chapel Street Bazaar, fusing authenticity and history with luxury and sustainability. Reflecting a concept new to Melbourne, the model hotel-branded residence celebrates history, nature, and unrivalled commitment to quality.
Design Challenge
The design, fabrication, transportation and site location each presented a unique set of challenges for the modular display. In designing the two-storey display, spatial planning was key to achieve an exact representation of a two-bedroom Seafarers Residences as well as a secondary premium three-bedroom kitchen with butler's pantry. To accommodate the modular nature of the form, some spaces had to be compromised including the upstairs master bedroom and bathroom. Customer circulation space in and around the display was taken into consideration to provide an experiential journey reflective of the future project. For this, the internal doors were removed and a lift was added for DDA compliance. Consideration was also made for sales collateral, breakout spaces and events, all while maximising waterfront views.

Located on a heritage wharf first constructed in 1855, the structural elements had to be strategically placed for integrity over the 200sqm ground area the display covers. Surrounding elements such as a rotting timber ramp had to be removed and replaced. The new timber ramps safely lead visitors of all abilities from the onsite car park to the waterfront entrance.

Transporting the modules involved height access, traffic, and pedestrian access management as well as protection of onsite trees.
Sustainability
With a passion and commitment for urban renewal projects that build on history and not over it, the design team has created an elegant design that is responsive to the site and respectful of its surrounds.

The $1.3M modular structure, initially built offsite with the intent to repurpose it, was crane lifted onto site where finishes and fixtures were applied. The materials used in the construction and fit out were selected responsibility to consider recyclability, durability and life cycle impacts. Throughout the construction process waste minimalisation and local sourcing was implemented where possible.

With sustainability front of mind, natural finishes, including natural stone, porcelain and timber were chosen for the interiors, presenting in both light and dark schemes and utilising recycled materials where possible, as well as native greenery and industrial steel. The porcelain slabs are created with natural clay materials that do not release any substances into the environment.

The sustainable, statement artwork featured over the staircase from fiber artist, Zetta Kanta is a creation that took over 360 hours to emerge using only natural wool from rescued Merino as well as silk and bamboo. The Joost Bakker installation on the ground floor uses bluestone recovered from the site, natural cotton rope and tumble weed. All curated artwork within the display celebrates natural and raw materials to pay tribute to the site's history and future.
Pop-Ups, Display, Exhibit & Set Design

This award celebrates innovative and creative design for a temporary building or interior, exhibition, pop up site, installation, fixture or interactive element. Consideration given to materials, finishes, signage and experience.
More Details