Flinders St closure – creative signage
[DRAFT]

Image Credit : Charlie Kinross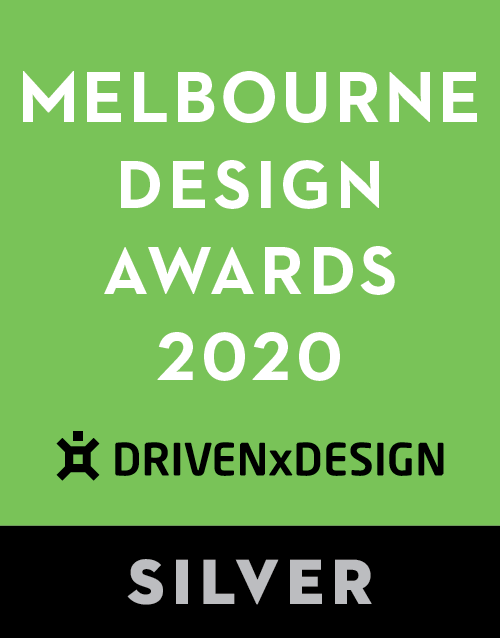 Project Overview
The client wanted design that delivered a clear safety outcome and supported local businesses impacted by the construction of the Metro Tunnel. At the same time, the design needed to reflect the important iconic heritage character of the area – in the heart of one of Australia's biggest capital cities.
Project Commissioner
Cross Yarra Partnership for Rail Projects Victoria
Project Creator
Team
Todd Vanneste - Creative Director
Lachlan Philp - Senior Designer
Sam Mclean - Project Manager
Ryan Scott - Junior Designer
Rob Fantone - Studio Manager

Project Brief
The Flinders St closure – Creative Signage project was focused on using the heritage-based aspect of the immediate surroundings, engaging pedestrians in a positive way that would to help mitigate the construction happening in the area.

Two project directions were defined early on, the first being a creative advertising approach, this was designed to help the immediately affected local businesses. Using the defined design language, a series of typographic posters were created to help champion each business.

Our second project outcome was focused on direct wayfinding, again using our defined design language, we created a series of typographic based visuals that immediately communicate relevant location based information for the public.
There was a specific requirement to clearly signpost Degraves St to alleviate concerns from local businesses who felt that it was not clear how to get to and into one of Melbourne's most famous laneways.

Project Innovation/Need
Due to safety requirements in this busy area - a traditional hand-painted outcome was not possible, so a process to achieve a hand painted authentic look had to be implemented. All lettering and design was drawn and painted by hand at a smaller scale then processed digitally to be used at actual size.

This meant that the subtleties of hand generated lettering and design could be achieved at a large scale and within the restrictive parameters of the project.

The intention is to stay true to the hand produced typographic applications that form a large part of our practice.

Design Challenge
Road facing signage needed to be clear, simple (to comply with road safety guidelines) but also attractive. People coming out of Flinders St station needed to know how to get to Degraves St or Swanston St. People also needed to know that shops are still operating hence the creative treatments facing the businesses such as Flora, Out of the Closet and Dangerfield.
Sustainability
Once the construction is complete and the hoardings and vinyl banners can be removed, the client intends to upcycle the vinyl into bags for the local businesses to sell. Vinyl that is unable to be upcycled will be repurposed as sunshades for music festivals or similar.
This award celebrates creative and innovative design in the ways people orient themselves in physical space, and navigate from place to place. Consideration given to signage and other graphic communication, clues in the building's spatial grammar, logical space planning, audible communication, tactile elements and provision for special-needs users.
More Details