Anderson Creek Townhomes
[DRAFT]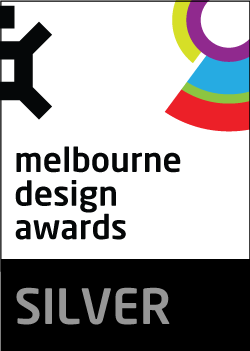 Project Overview
Located in a picturesque, leafy pocket of Doncaster East, the Anderson Creek Townhomes was a boutique collection of stunning residences designed to offer connected, luxury living, inspired by the majesty of nature.
Project Commissioner
Project Creator
Team
Lars Weisenberger - Creative Director/Copywriter
Eliza Minty - Designer
Ant Bray - Account Director
Martha Daggian - Account Manager
Marnie Hawson - Photographer
Fkd Studios - Computer generated imagery
Project Brief
When we were learning about this stunning project from developer Wonder Property and architectural firm RotheLowman, it was immediately apparent that the natural Australian landscape had been a key inspiration.

It was very important to them that we reflected these influences in the brand, however, they had to be balanced out by a sense of prestige and urban connectivity.

As a premium product, print collateral was primed to play an important role, ensuring the brand felt tailored and tactile.
Project Innovation/Need
Although it was important for us to include a strong connection to nature in the branding, we really didn't want to do it is a traditional, stereotypical manner. That would not have been in the spirit of the residences.

Coming up with an approach that felt fresh and unique proved to be quite difficult. Eventually we came up with a geometric pattern comprised of shapes taken from the natural landscape.

The pattern quickly became an integral part of the brand as its flexible nature allows it to be used in totality, as well as have individual elements extracted and used as subtle details in isolation.

Ultimately this approach provided us with an organic extension of the Anderson Creek brand that provided a connection to nature in a manner that felt prestigious and unique.

The pattern was applied to print collateral in several different ways. On our direct mail piece, the pattern was applied in gold foil and took up 90% of the front. On the cover of our main brochure, it was blind debossed into the cover stock allowing the primary logo to come to the fore.
Design Challenge
The biggest challenge we encountered during the brand development process was creating an outcome that would satisfy the different cultural targets we were looking to reach.

One of our targets was local families living in the immediate area and down-sizers. However, the client also believed that there would be very strong interest from the Chinese community, whether that was local or international.

Different cultures perceive things in very different ways. Things that we thought were innocuous from our local Australian perspective, had the potential to come across as negative, or even offend, a Chinese buyer.

We worked closely with both the developer and sales agent to ensure that our brand would be perceived as we intended, no matter who was experiencing it.
Effectiveness
Upon launching Anderson Creek Townhomes, we were greeted with strong levels of website visitation and enquiry, however, the Melbourne property market had already begun to decline.

While we were still generating leads, the industry landscape had shifted, meaning that prospective property purchasers were taking a lot longer to make decisions and eventually make a purchase.

Despite these less than ideal conditions, sales have been relatively steady.
This award celebrates creative and innovative design for visual communication intended to persuade an audience to purchase or take some action upon products, ideas or services. Consideration given to the technical, conceptual and aesthetic elements, audience engagement and message delivery.
More Details