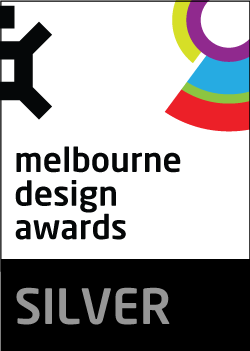 Project Overview
After a competitive pitch, tomorrow was appointed to take over MAB Corporation's landmark development, Merrifield.

The project had already been running successfully for some time, but due to its incredibly large scale and diversity of product offerings, MAB were looking for some fresh eyes to evolve the brand and keep it moving forward.

Taking on an existing project is not typically the work that we like, however, Merrifield was such an intriguing development with so much more story to tell, we felt that there was a real opportunity for us to add our own twist to the tale.
Project Commissioner
Project Creator
Team
Lars Weisenberger - Creative Director
Sunil Maharjan - Senior Designer/Illustrator
Ant Bray - Account Director
Martha Daggian - Account Manager
Project Brief
While MAB were very happy with the Merrifield brand, it had been in the marketplace for a significant amount of time. They didn't want to change the brand though, but rather, they sought to evolve it by providing fresh messaging and visuals.

The Merrifield development comprised of land, home and land packages, townhouses, retail and even Victoria's largest business park. It's collateral was very informative with lots of text used to outline all the different aspects and how they all came together.

MAB's brief to us was that they wanted a way to simplify some of this messaging without straying from the established brand. As so much infrastructure had been delivered within the project, with much more still to come, they also wanted a way to show the amenity that they would be bringing to life.

Illustration had always been a part of the Merrifield branding, however, it was mainly figurative and only used sporadically.

We saw illustration as a way in which we could potentially address both of the client's key requests, whilst maintaining true to the Merrifield brand.
Project Innovation/Need
Traditionally, when selling off the plan real estate, computer generated images of properties or estate amenities are used to give the prospective purchaser an insight into how the finished product will look.

MAB wanted a fresh, different approach. We saw the potential of illustration to convey all the amazing aspects and amenity that Merrifield had to offer in a way that was unique and stand out.

We set about evolving the predominantly figure based illustration that Merrifield possessed, adding buildings, landscapes and scenes. We were able to then use variations of these illustrations through brochures, websites, advertising, eDM's and the display suite. We even pushed the idea further and animated the illustrations, using them as short video snippets on social media.
Design Challenge
Without doubt, the biggest challenge we encountered with this job was working with a brand that already existed. As an agency, we usually create all our brands from scratch ensuring that we intimately understand all aspects of it.

This situation was quite different. We had to quickly familiarise ourselves with the existing Merrifield brand and then try and determine strategies that would allow us to achieve the clients goals within the brand framework.

It was a real exercise in restrained, focused creativity that pushed us to think differently and explore avenues we might not normally. It was the type of design challenge that really helps you grow as a creative.
Effectiveness
As of writing this, we are only just beginning to implement these illustrations in the marketplace.

The idea to use illustration to help evolve the Merrifield brand and differentiate it from its many competitors was embraced by MAB Corporation, who have been collaborating closely with us on the concept.

The real estate market is incredibly tough in Melbourne right now, with projects across the board seeing a steep decline in enquiry and sales. It is our hope that by pushing out engaging, unique messaging, we can continue to generate interest in the premier estate in Melbourne's north.
Graphic Design - Illustration and Type

This award celebrates creativity and innovation in the traditional or digital visual representation of ideas and messages. Consideration given to clarity of communication and the matching information style to audience.
More Details