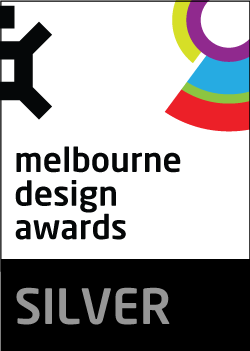 Project Overview
After winning a competitive, three agency pitch, tomorrow was appointed to the brand and marketing account for the new development by Devitt Property Group on the iconic corner of St Kilda Road and Toorak Road West.

The site would have accommodated well in excess of 100 standard apartments, however, the Devitt's were not looking to create a standard development. In fact, they wanted to create just the opposite.

In collaboration with the highly regarded Bruce Henderson Architects, Devitt Property Group designed a spectacular collection of only 42 ultra-luxurious residences, each with the ability to be customised to the needs and wants of the purchaser, with their choice of 3 prestigious interior design firms.

It was an ambitious undertaking that set out to create a new landmark residential address in Melbourne, providing the fortunate few with a life beyond luxury.
Project Commissioner
Project Creator
Team
Lars Weisenberger - Creative Director/Copywriter
Alysha Sandow - Design Director/Lead Designer
Ant Bray - Account Director
Ian Hickey - Account Director
Martha Daggian - Account Manager
Yanna Koutroulis - Account Manager
Jason Lau - Photographer
Liz Burns - Photographer/Retoucher
Fkd Studios - Computer generated imagery/Videography
Harvey Publicity - PR
Project Brief
The brief we received for this project was perhaps the best we have ever had. The level of passion from both the developer and architect was infectious. We spent many hours discussing the multiple themes that had inspired the creation of the building. Art, architecture, the natural landscape, the history of St Kilda Road, classic automobiles, the feminine form and much more were all brought to the table.

Ultimately, the client group wanted us to create a brand that would touch upon all these inspirations and demonstrate how they all aligned to create residences that offered a level of craftsmanship and luxury that would be unrivalled.

The highest level of quality was demanded for every piece of communication and collateral, ensuring that it would resonate with the elite, affluent target market we needed to reach. We didn't need to sell to these people, we needed to captivate them with a story.

The Muse was one of the first concepts we came up with and we immediately fell in love with it, as it offered the opportunity for us to tell a story rich in inspiration and elegance.

In fact we loved it so much, we took the risk of pitching it as our only concept. We went all out with our pitch, hiring a hotel for the meeting, producing a film to reveal the brand and even crafted a custom embossed, leather table runner.

Thankfully, the client loved it too.


Project Innovation/Need
Understanding that we were targeting the very top 1% of high net worth individuals, we knew immediately that we could not market this project in the usual manner.

Instead of conducting a public launch with digital and press advertising, we took an off-market route. We compiled a select database of ultra high net worth individuals and sent them a personalised direct mail invitation to the private display gallery. However, this was no ordinary direct mail. It was a 80 page hard cover book that told the story of the inspirations behind the creation of The Muse. This book was housed in an embossed leather slip case, packed in a bespoke black box and couriered directly to the recipient with a personalised letter from developer Peter Devitt.

It was elaborate and extravagant, in a way that definitely created a buzz about the project.
Design Challenge
Understanding our target and determining ways in which to reach them effectively was definitely the biggest challenge of this undertaking.

Our research into ultra high net worth individuals demonstrated that these people were unlikely to be actively looking for property, especially in the traditional sense.

They were very much passive purchasers. Our brand had to seek them out and present them with something that they would take notice of, but in a manner that maintained a sense of intrigue and exclusiveness. Modern luxury is found in customisation and one of a kind pieces. If we created a brand that felt accessible to all, it would not appeal to the people we needed to reach.


Effectiveness
The Muse campaign was very much about quality over quantity.

Our initial direct mail push yielded strong enquiry from our exclusive list of leads, resulting in the agents hosting many private inspections of our Display Gallery. We also found that this part of the campaign was so well received, that even if a recipient was not interested in purchasing, they were suitably impressed with the offering that they recommended it to friends and family, immediately expanding our reach with invaluable word of mouth.

Such was the impact of the project, that we gained coverage in press, digital, Sky News and all major free to air television channels. All without conducting an official project launch.

In fact, when pitching our services in Perth recently, we were using some of The Muse collateral as a case study and we were taken aback when the gentleman we were talking to said he was very familiar with the project as it was possibly the most high profile development in the country at the time. High praise indeed and really solidified that as a project team, we really got the strategy right.

Currently, The Muse has made in excess of $100M in sales, an excellent result for a truly one of a kind project.
Graphic Design - Identity and Branding - Lifestyle

This award celebrates creativity and innovation in the traditional or digital visual representation of ideas and messages. Consideration given to clarity of communication and the matching information style to audience.
More Details