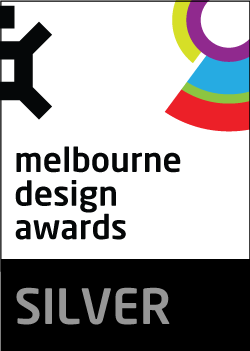 Project Overview
Akron Group, a newly established property development company in Melbourne, approached us about designing their corporate brand. They were looking to position themselves as an intelligent and innovative business, with a distinctly Australian flavour.
Project Commissioner
Project Creator
Team
Lars Weisenberger - Creative Director/Copywriter
Eliza Minty - Designer
Ant Bray - Account Director
Danielle Emond - Account Manager
Project Brief
Akron Group was a relatively new player in the property development field when they approached us about creating their corporate brand. They already had a logo, but it was created out of necessity and didn't necessarily convey what they wanted to stand for. The only element they wanted us to retain was the name Akron itself, simply to ensure that they maintained the brand equity they had already built.

When the corporate branding job came up, we had already been working with Akron on a new land estate project and had seen first hand how passionate, motivated and innovative they were. They wanted us to bring that to the fore of their corporate identity and demonstrate that they were a developer that was doing things differently.

It was also very important to Akron that people understand that they were an Australian company. Several of the business leaders were of Asian descent and while they were incredibly proud of their cultural heritage, it was just as important to them to convey that they were also Australian; that they understood the local market, the landscape and the needs and wants of their prospective purchasers.
Project Innovation/Need
Property developer brands often seek to portray a strong, corporate facade, but that simply did not suit Akron. They certainly possessed those qualities, but they weren't their defining characteristics.

Akron was a people-focused business. The function of their business may have been selling land, but that's not what they did. Rather they considered how they could create neighbourhoods that would nourish and grow communities for generations to come.

We were really keen to bring this level of emotion and aspiration to the brand. Visually we achieved this by utilising sweeping landscape images that captured a sense of wonder and infinite possibility. However, the concept was also articulated through the copy. From the simple, yet layered tagline of "See beyond," to the longer format text, everything was crafted to demonstrate the unique nature of the business and help them stand out from the pack.
Design Challenge
Perhaps the most challenging aspect of this undertaking was ensuring that the brand we created felt authentic and substantial. In taking a more emotive approach, there was always a risk that the brand could potentially feel like it was pandering to its audience and just telling them what it thought they wanted to hear.

We adopted a very down to earth, conversational tone of voice that was designed to feel like talking to a trusted friend, to try and maintain authenticity.

The font used for our logo was purposefully chosen because as a serif font, we felt it brought a softer, more approachable feeling to the brand, whilst still having a professional edge.
Effectiveness
When first presenting our concept for the Akron Group brand to the client group, it was unanimously approved, without change, on the spot. It was a surprising and incredibly satisfying result, as we really believed that we had addressed all elements of the brief.

While the brand is now approved and being utilised by the client, a promotional campaign has not been put in place yet to build awareness. This will likely occur in partnership with the launch of their next development project, later in 2019.
Graphic Design - Identity and Branding - Corporate

This award celebrates creative and innovative design in the traditional or digital visual representation of ideas and messages. Consideration given to clarity of communication and the matching information style to audience.
More Details