Art of Dining: Best of the Best 2019
[DRAFT]

Image Credit : Hareth Tayem Dan Castano NGV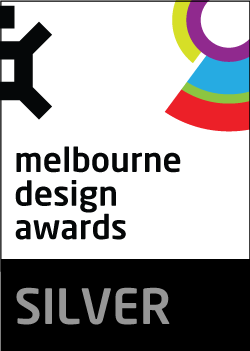 Project Overview
Art of Dining: Best of the Best 2019 featured 44 spectacular tables designed by Australia's leading artists, interior designers, couturiers, florists, stylists and retailers at the National Gallery of Victoria with a public exhibition and a masked black tie Gala dinner in support of the NGV Women's Association. AZBcreative celebrated their homecoming alongside notable design studios Flack Studio, Hecker Guthrie and Flowers Vasette.

Inspired by 'The banquet of Cleopatra' Alex Zabotto-Bentley's table for AZBcreative was full of high Renaissance drama and beautiful saturated colours – an ode to Tiepolo's vision. Opulent and decadent, featuring rich potent hued porcelain plates from Wedgwood, sparkling crystal glassware from Waterford, vibrant silk napery from Dean Sunshine Textiles atop heavy brocade from South Pacific Fabrics with golden Egyptian treasures – think scarabs and beetles – from Mr Pinchy and museum sourced vintage Wedgwood Nautilus dinnerware surrounded by lush velvet La Forma chairs. The central feature of the table was a golden branch with a canopy of blush-hued marabou feathers from Becker Minty. A powerful still-life floral vignette by Steven Maccora evoked a sense of lavish excess and reflected AZB signature classicism.

We believe that a well-laid dining table is a work of art.
Organisation
Team
Hareth Tayem
Lucy Erasmus-Green
Courtney Todd
Jaimi-Lee Wheelwright
Jenni Munster

Project Brief
Art of Dining: Best of the Best 2019 is a glamorous fundraising event that brings together Australia's leading artists, interior designers, couturiers, florists, stylists and retailers who will take the event to a new dimension with a lavish and wildly creative masked gala at NGV International.

Art of Dining: Best of the Best 2019 is a celebration of the dining table, creativity and innovation and, of course, Melbourne style. Once again, the Great Hall will be transformed into a surreal wonderland of 44 visually stunning tables, each individually created by our 44 outstanding creatives, who have all generously donated their services towards this exciting fundraising event.

Our theme for Art of Dining: Best of the Best 2019 is heralded with the use of Tiepolo's 'The Banquet of Cleopatra' as our 'hero image', instantly evoking a sense of lavish excess.

Your table theme should of course be indicative of your own style, but at its most aspirational and inspirational, creating a memorable experience for dinner guests and exhibition visitors beyond expectation.

Project Need

Drawing inspiration from our love and dedication to interpret themes for our many clients we endeavoured to translate the narrative of this famous story and the lyrical intensity of the master Tiepolo. Our interpretation was also a study in detail from the fabrication of the draperies to the beautifully rendered classical architecture in the painting. We employ a term we coin "cluster bombing" in our work across interiors, events and creative direction, where we collect elements in similar hues to create one patina of colour.

"It's a colour installation … we've used the cobalt pigment, Prussian red and the sienna colours in the artwork. We will be painting our own flowers, so it will be like we're exploding the painting – pulling it apart and getting into the DNA of the colour."
In addition to the museum collection of 1940's Wedgwood plateware, a single-cut crystal piece on the table is of immeasurable worth.

There are elements sourced from overseas, and Zabotto-Bentley used his knowledge of art history (which he once studied) to intuit what antiquities Cleopatra herself would have been gifted, given her love of scarabs and precious stones.


User Experience
We wanted to appeal to both masculine and feminine sensibilities with our installation from robust masculine colour choices to flying in full blown enormous Marseille Peonies, out of season in Australia, much to the delight of the gallery attendees.
We firmly believe that nostalgia, love of form and beauty are an eternal quality that we are humans look for. We love modernity and clean lines, but lush, evolved and sumptuous installations with a definite nod to history resonate so deeply with viewers.
it is almost an immersive experience.
Sustainability
All materials and every element we used to create our installation was either returned to the source or handed over to very very excited recipients.
we are only about low impact and sustainable design and where possible we love to put a spotlight on to forgotten crafts or beautiful pieces that we feel need to be basked in golden light again for all to see.
AZBcreative believe that the greatest testament to any person's reaction to our work is for them to feel something.... an emotion, a memory or simply a connection. we achieve this with using elements that already have a soul and therefore no new materials are used.
Marketing - Event Experience

This award celebrates creative and innovative design for a business event. Consideration given to originality, creativity; theming; audience connection and engagement and how the event created a seamless experience for the visitor and helped to reinforce the program's core message
More Details