Gen Fyansford Pinnacle Launch
[DRAFT]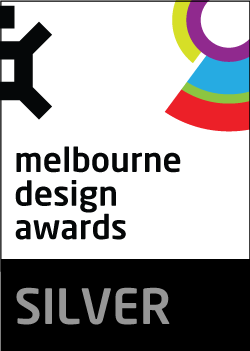 Project Overview
Geelong's largest infill land estate, Gen Fyansford is the largest development ICD in conjunction with Thailand based property developer Supalai Public Limited has undertaken in Australia to date. The site is located five minutes from Geelong's CBD and Newtown, the area's most sought-after suburb. This $200 million dollar project (115 hectares in total) has an estimated 1000 lot subdivision with ancillary town centre commercial assets.

The next evolution of the offering was the sale of the most premium, exclusive lots within the estate, a selection with 'million dollar views', the most spectacular in the region.
Project Commissioner
Project Creator
Team
National Creative Director: Andrew Begg
General Manager: Jeremy King
Art Directors: Rob Quick & Steve Wells
Copywriter: Bruce Parossien
Senior Account Manager: Melissa Ann Tan
Head of Digital: Matt Smith
Project Brief
Given the exclusivity of the offering and the associated price-point level, it was important to create a brand that carried the gravitas needed to communicate that this stage was a distinctly different, and more upmarket offering than other Gen Fyansford releases. And whilst this was a separate entity and would be marketed accordingly, a physical relationship to the masterbrand still needed to be maintained.
Project Need
Apart from leveraging on the premium location and success of the estate on the whole, Pinnacle Newtown had one thing that no other development in the area did, beautiful and expansive views covering Queens Park, Barwon River, the Barrabools and beyond.

Coming together as a perfect blend of coastal living and inner city lifestyle in a beautiful natural landscape Pinnacle Newtown offers exceptional views for Geelong's high flyers. And what better what to portray this than by means for a 180-degree panoramic photograph painstakingly put together with over 50 high resolution photographs forming views only rivalled by that from a hot air balloon.
User Experience
The creation of a new sub-brand: Pinnacle Newtown. The name Pinnacle not only created a sense of premium aspiration that was needed, but also leveraged one of the key USP's of the offering, that is, the amazing views across Queens Park, Barwon River and the Barabools. This was an offering pitched at Geelong's 'high flyers', hence the campaign device of the hot-air balloon which featured through all campaign touchpoints, both physical and digital.

The launch was extremely successful with constant enquiries regularly coming through.
Marketing - Event Experience

This award celebrates creative and innovative design for a business event. Consideration given to originality, creativity; theming; audience connection and engagement and how the event created a seamless experience for the visitor and helped to reinforce the program's core message
More Details