Ecosa- The Perfect Mattress
[DRAFT]

Image Credit : Blue Tree Studios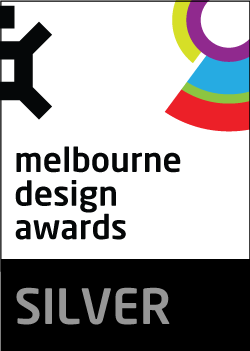 Project Overview
Ecosa has established itself in the online mattress-in-a-box market, initially with a highly successful business model in Australia, New Zealand and Hong Kong, and more recently in the extremely competitive US market.

Delivering a convenient, hassle-free way for customers to purchase a quality mattress-in-a-box and other bedding accessories online, Ecosa is redefining the shopping experience, avoiding the pressures of the traditional retail sales environment.

With a rapidly increasing market competition and fast exponential growth expected, Ecosa needed a unique brand image in order to positioning itself against key competitors locally and internationally.

Project Commissioner
Project Creator
Team
Creative & Art Direction: Sash Fernando
Account Director: Anja Doedins
Design team: Declan Cox & Sheli Kuperman
Designer: Cass Mackenzie
Photography: Blue Tree Studios
Project Brief
The project centred around redefining the Ecosa brand identity to appeal to a global market whilst building on the existing brand equity.

Creating a consistent brand message across digital and print media we developed a comprehensive brand strategy. The application of the brand delivered across digital and print marketing outcomes including a comprehensive website, business cards, email signatures, newsletter graphics, EDM templates, social media style guides and product brochures. As the focal point of this innovative digital retail experience, we designed the iconic Ecosa mattress-in-a-box packaging; intended to excite and delight, this impossibly compact package is delivered direct to your doorstep and now a good night's is but a click of a button away.



Project Innovation/Need
As one of Australia's fastest growing businesses, Ecosa approached us with their eyes set firmly on the future. To keep on top of this rapid growth, a clean and stylish suite of branding tools, website and product packing was required.

We began the process by understanding the customer experience as the keystone of retail experience and imagined the new way people shop for beds. Unfurling just like the mattress box, we set about creating a logo mark and brand strategy to reflect the new customer mindset; shopping for a new mattress no longer needs to be a hassle. It can be easy. It can be relaxing.

To compliment the brand identity and strengthen the brand messaging, we collaborated with Blue Tree Studio Photography to art direct a brand and product photoshoot. Utilising the bold cobalt blue to capitalise on the existing brand equity, we enhanced the brand recognition with a contemporary look and feel befitting of this innovative retailer.
Design Challenge
Ecosa's new brand identity represents a shift towards the future of online retail for mattresses. Informed by the changing consumer behaviours, we set about creating a brand strategy to reflect the new customer mindset. Responding to retail purchasing patterns ensures that Ecosa is at the forefront of the market offering and capturing a captive audience of tech-savvy online shoppers.



Effectiveness
Ecosa's brand and digital design has afforded them unprecedented growth and enabled them to capture a greater market share. Conversion rates have also increased as people are motivated beyond simply browsing and following through with the online purchase. Benefitting from this streamlined retail process and an intuitive interface, Ecosa is well supported by a robust digital platform that has boosted their market share and elevated them to a new level of growth.




Graphic Design - Identity and Branding - Retail

This award celebrates creative and innovative design in the traditional or digital visual representation of ideas and messages. Consideration given to clarity of communication and the matching information style to audience.
More Details