Image Credit : Arnaud Domange.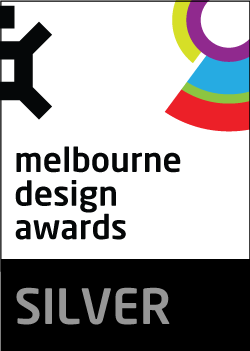 Project Overview
Subtype - the popular Sydney sneaker and apparel gallery has opened its first Melbourne site in April 2019. We have aimed to create a 'concrete solution to a curated gallery'.

The intent is to elevate the status quo of retail transactions, creating a new environment to experience ever-changing brand focused installations, alongside hyped sneaker releases and international apparel brands.

Described as an 'industrially space- age' aesthetic by the likes of sneaker media powerhouse - 'Sneakerfreaker'; Subtype showcases distinctive details across the build that take a little investigating to discover.

A destination store in the basement level of the iconic Hero building - the new Subtype store adds yet another layer in its rich history, defining the retail landscape in Melbourne.
Project Commissioner
Project Creator
Team
Design - NOISE NOISE NOISE
Blair Cooper - Creative Director
Sarah Easson - Design Documentor
Kyle Adams - Junior Designer

Build: NRG Projects
Lighting: Lighting Partners Australia
Signage: Golden Signs Australia
Upholstery: Aspire

Project Brief
The clients brief was simple - 'to create something world class, and to make it wow!' A brief so open-ended that as a studio we were free to create, yet still focus on the most important aspect of retail design - commerciality balanced with customer experience, brand language, and of course functionality of the space.

The client wanted a photo worthy platform for the sneaker scene to embrace as their own - share to their social media platforms, and engage with the store from the first step through the glass sliding doors. Creating memorable moments in the store via built space and ever-changing brand installation was key to the brief and execution of the space.


Project Innovation/Need
The space has been purposely designed to be explored- time and time again. Featuring hidden installation rooms, that change out with each branded release, installation spaces that have been equipt for the most left of field visual merchandising concepts, a photography studio for onsite shooting of product on no better models than the team and customer alike, and sneaky joinery details that show thoughtfulness and a sense of humour throughout.

Geometries are contrasting between the sneaker gallery and apparel room - juxtaposing linear grid-like structures with round mirrored forms. Each space has its own personality and lives up to the Subtype customers expectation - whilst allowing for a play in product placement and ability to be constantly elevated.

An interest provoking project for a well-respected streetwear brand - who was willing to push the boundaries of retail experience in Australia, defining their personality through space and creating an active social media canvas for its customer.
Design Challenge
Retail is a fast moving game - 2 months from concept to completion is unheard of in the more commercial sectors of design - a mighty effort from all involved, as well as a great level of trust and enthusiasm from the client to 'get it right - first time, every time.'

Structurally - this site is basement level in Melbourne's CBD - there is no loading dock and no elevator - each element of the build had to be carried down the stairs by the site teams. All joinery and built environment features had to be designed and manufactured to be carried by the site team down a set of stairs into the basement level - which meant modularity was a must.


Sustainability
Working with the 'bones' of such an iconic heritage building meant there was structure in place that help to define the architecture of the space.

Architecturally we decided to work with the existing structure and utilise all existing services - reducing demolition waste and the need to replace.

We played with a juxtaposition between the old and the new, the rough vs. the refined, raw vs. sleek - retaining the treatment of the main wall with its old signage overlay, pencil scribbles from various trades, glue marks and shellac overlay - we believed this told a beautiful history of the space and of who had been there before.

Columns were left raw and with distinguishable etched faces, ceilings open and layered from the many surfaces that had been installed before. We did not want to take away from the site - instead, add where required.

Materiality throughout is left raw and metal textures have not been clear coated or powdercoated - they are straight from the mill and as 'natural' as they can be.

Lighting throughout aims for a moody, dramatic look - which aims to minimise energy levels.

All materials were locally sourced, with all joinery and steel components being produced in Melbourne.
This award celebrates innovative and creative building interiors, with consideration given to space creation and planning, furnishings, finishes and aesthetic presentation. Consideration given to space allocation, traffic flow, building services, lighting, fixtures, flooring, colours, furnishings and surface finishes.
More Details