The Executive Centre
[DRAFT]

Image Credit : Shannon McGrath and Damien Kook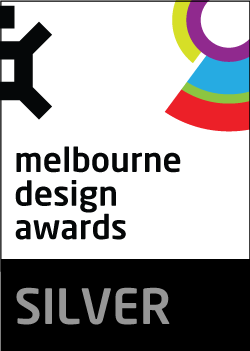 Project Overview
The Executive Centre (TEC) is a leading serviced office provider with global reach. For their first office space in Melbourne, we designed a diverse coworking space to enable collaboration, connection and comfort; a space for multiple ambitious professionals and business leaders to feel comfortable to call their own and be proud to bring their clients and visitors.
Project Commissioner
Project Creator
Team
Cassandra Kirk - Senior Associate, Design: Unispace
Luke Quinlan - Associate, Design: Unispace
Jackson Hurrell - Assistant Project Manager: Unispace

Project Brief
The Executive Centre's new Melbourne office needed to retain the overall look and feel of their global brand while still having a distinctive Melbourne aesthetic seamlessly integrated throughout. They wanted to cultivate an environment equipped for success with the tools to support a variety of business requirements, while also being a place of connection and flexibility.
Project Innovation/Need
The Executive Centre's new space leads the way as a premium serviced office. The combination of coworking and private spaces is critical to the success of the workplace. The design features private offices around the perimeter of the space with a central breakout area and coworking spaces to encourage networking and socializing while also enabling focus and concentration.
Design Challenge
The design challenge came from the need to adhere to the overall brand vision and goals, while also fitting with Melbourne work culture and aesthetic. The Executive Centre dedicated a larger amount of co-working space in their Melbourne locale than their other locations and sourced local, custom furniture to complete the space, as well as Australian hard woods and leathers to reflect the local landscape.
Sustainability
To make the space reflective of the Melbourne locale, our designers sourced local, custom furniture for the fit-out, as well as Australian hard woods and leathers, reflective of the local landscape.

As a co-working space, The Executive Centre was designed to be unbranded and to have an organic, timber-focused look and feel, with less painted services. This lack of branding, alongside the open co-working areas ensures the space is sustainable as the company grows.

Interior Design - Co-Working & Studio Space

This award celebrates innovative and creative building interiors, with consideration given to space creation and planning, furnishings, finishes, aesthetic presentation and functionality. Consideration also given to space allocation, traffic flow, building services, lighting, fixtures, flooring, colours, furnishings and surface finishes.
More Details