Image Credit : SalesPreso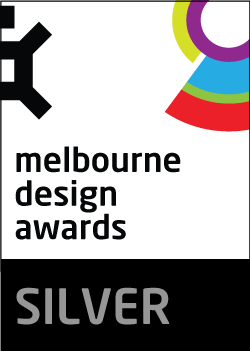 Project Overview
SalesPreso is a technology platform that has been in the market for five years. SalesPreso transforms enterprise sales by automating its single most time-consuming activity – creating customised presentations.

SalesPreso is not Prezi or PowerPoint. It is an platform that replaces traditional presentations put together by salespeople with interactive 'presos', by integrating customer-relevant data from existing business systems. SalesPreso's artificial intelligence engine, PresoAI, recommends the best individual slides to suit each customer and scenario.

SalesPreso is based in Melbourne, Australia. Our first client, REA Group, came on board in 2013. It was soon joined by some of Australia's largest and most successful enterprises, including Telstra, Australia Post, Newscorp and Coca-Cola Amatil. SalesPreso's international clients include Scout24 in Germany and Move Inc in the USA. The platform integrates with Salesforce, IRESS, Microsoft Dynamics and Office 365, and many more enterprise applications. View our full list of integrations here: https://salespreso.com/what

The company was Series A funded in late 2016, and is in an aggressive growth phase, growing almost 300% in the last 18 months.
Organisation
Team
Aaron Cooper - CEO and co-founder
Aaron leads the business from a strategic and technology point of view. His background in creative and technology provides clients with the ideal partner for shaping solutions to fit with and enhance their current business practices.

Joel Thomson - CMO and co-founder
Joel's area of focus is marketing and business strategy, and providing new business leadership. His strategic approach to marketing is invaluable in solving communications challenges to create the best, most effective stories for their sales teams.

Kate Speakman - Head of Operations
Kate has been with SalesPreso since its inception. She oversees the success of client implementation and usage, internal operations, and maintains great relationships with clients and partners.

Chris Cadet - Chief Revenue Officer
Chris drives the sales strategy to best position SalesPreso for expansion across Australia and into global markets.
Project Brief
SalesPreso was born of a single critical business requirement - salespeople were spending an inordinate and increasing amount of time and effort creating presentations that were tailored to each customer. The process of putting together these tailored presentations involved manual, repetitive tasks, such as accessing different systems to retrieve the relevant data for a single customer, creating and formatting presentations, and then updating different systems such as the company's customer relationship management system.

This traditional method of putting together PowerPoint presentations also had the following limitations:

1. Limited control, consistency and compliance: Content pulled together from different divisions, systems and eras resulting in inconsistent messaging, branding, and inaccurate or outdated information.
2. Limited visibility: Salespeople's presentations were near impossible to track to understand how they were used, or which slides customers engaged with the most.

These limitations meant that companies had:
1. 40-80% lost productivity due to repeated preparation tasks: finding, editing, and creating new content
2. Undermined sales process, with missed opportunities to recommend next steps, or other products
3. Poor customer experiences with static content that didn't allow for customer engagement or interaction.
Project Need
SalesPreso's co-founders recognised that a technology platform could automate the creation of completely customised presentations by integrating with ANY existing business system and data source.

Enter SalesPreso.

SalesPreso pulls information that's relevant to each customer (products, industry-specific information, etc) into presentation content—automatically.

For SalesPeople, pulling together a presentation in SalesPreso is quick, seamless, and aligns with established sales processes.

There is only one central library of approved content, and the business controls every slide - how it's edited, presented and shared.

To ensure messaging and branding is consistent, content can be locked down, with editable regions for additional personalisation.

Having a single library of central content which is cloud-controlled and not on individual computers, means in-depth analytics can help business leaders identify best practice, replicate winning content, and learn from their best salespeople.

Additionally, these activities can be sent to other business systems so that they are automatically updated, resulting in fewer post-meeting tasks for salespeople.

Customers including Telstra and MYOB have seen:
- 135% increase in sales productivity
- 217% increase in marketing productivity
- 34% increase in customer satisfaction
User Experience
SalesPreso needed to address two fundamental design challenges to achieve its current success and ensure future growth.

The first design challenge in developing SalesPreso was in communication: educating clients about the business problem we solve and the value we deliver.

This was challenging because SalesPreso was built to disrupt the PowerPoint paradigm.

Moreover, no other product has solved the problem or challenged PowerPoint's position so there were, and still are, no comparative products to reference.

We have successfully managed the challenge through communication and tools for our salespeople and partner channel. Establishing and honing our value proposition has been central, and developing a consultative sales process to educate key stakeholders has enabled us to model business cases in collaboration with our clients.

The second design challenge for SalesPreso was the creation of its content, content that replaces traditional PowerPoint slides. Content on the SalesPreso platform is professionally developed, written, designed and built. This work delivers pitch-perfect content and branding, and customer relevance is automated through data and system integration. However, this is a new service cost and a new process for SalesPreso customers.

To remove this potential obstacle to adoption, we have built a design platform, 'PresoManager', for creative partners. These partners are our clients' agencies and our content creation partners. PresoManager enables end-to-end content creation for SalesPreso, including testing and publishing for content creators, and content management features for the business's content owners.
Project Marketing
SalesPreso's go-to-market strategy is a combined direct and channel partner model. Our direct sales team manage our partner program, supporting partners with qualified opportunities and with direct sales involvement. 

SalesPreso currently sells through:
• Strategic partners: Established software vendors with complementary products and services who we sell with to key strategic accounts. Current strategic partners are AWS, Salesforce, IRESS, Microsoft.
• Professional service partners: Consultancies who package our product with their strategic business services.
• System integration partners

Our strategy for growth, particularly for international growth, is through channel partnerships. 

Our primary marketing activity is managed in-house and has six key functions:
• Supporting our direct sales team with the ongoing creation of sales collateral
• Developing new sales collateral for our growing partner channel
• Creating and managing campaign activity aligned to sales-focused target industries
• Managing and supporting our external PR partner
• Managing and updating our website, to increase the number of inbound enquiries, specifically with regular new content
• Event planning and management
Project Privacy
SalesPreso only collects personal information to the extent reasonably necessary to conduct its business with individuals and its clients.

SalesPreso may use your personal information and information you have supplied for purposes such as:

- to provide you with the goods or services you have requested;
- to perform authorised financial transactions with you and associated service providers;
- to operate our business, as it applies to you;
- to identify and register you as the user/licensee of our software and to provide better customer service to you and your personnel;
- to inform you from time to time about SalesPreso's products and services;
and
- to protect our legal interests and fulfil our legal and regulatory obligations.

SalesPreso may also be privy to the personal information of individuals if such information is incorporated or included in files provided by our clients when they access and use our software and platform, although generally we do not monitor or use this information for our own purposes.

Our full privacy policy is available here: https://salespreso.com/privacy-policy
Digital - New Service or Application

This can be any new service or application from a start-up to an industry leader. It's not just bells and whistles we're after but true innovation, exceeding expectations and filling a void that had previously been open.
More Details