Alex Earl Retail Branding
[DRAFT]

Image Credit : Photography by Greg Elms Photography by Caitlin Mills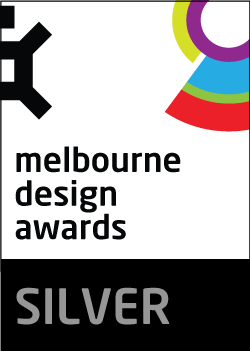 Project Overview
Alex Earl and his talented team craft beautiful pieces of fine art in the form of furniture, lighting and sound systems from their workshop in Melbourne's intercity suburb of Collingwood.
Project Commissioner
Project Creator
Team
Sash Fernando
Ruwani Fernando
Anja Doedijns
Emily Enrica
Nicki Hlavacek
Lachlan Mason
Declan J Cox
Project Brief
Principle Design collaborated with Alex to refresh his brand in order to align with his new business goals and target market. Looking to attract a new demographic of clientele who seek his immaculate craftsmanship and eye for detail, the new branding needed to strategically communicate this quality, minimalist styling and the timeless nature of his work.
Project Innovation/Need
The newly developed logo was influenced by how one's perspective can influence the way we define and interpret 'form' from different angles. Our bespoke typography set is comprised of highly refined and curated letterforms which reflect the structure of Alex's constructions by utilising grids and frameworks to create optical balance and energy. Using simplicity and elegance throughout, we developed a suite of branded collateral which celebrate minimalism, craft and the relationship between maker and art.
Design Challenge
The challenge that was faced in the design process was providing Alex's brand as a crucial visual element that represented both his hand crafted products in conjunction with his minimalist design approach. By focusing on the construction process as the inspiration of the brand and the use of frameworks and grids, the brand was created to forge harmony and equilibrium within structure.
Effectiveness
After the reveal of Alex Earl's new brand, the awareness of the brand grew dramatically. Alex Earl was interviewed by famed design blogs and magazines such as "The Design Files", "Grand Design AU", "Green Magazine" and "The Local Project". The new media attention maximised the outreach of the business and generated higher foot traffic and digital traffic to the website. There was also a vast increase in social media interaction.
Graphic Design - Identity and Branding - Retail

This award celebrates creative and innovative design in the traditional or digital visual representation of ideas and messages. Consideration given to clarity of communication and the matching information style to audience.
More Details