Groundfloor Kiosk and App Design
[DRAFT]

Image Credit : Photography by Chris van Raay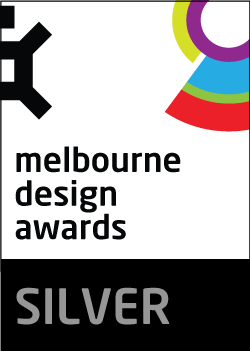 Project Overview
Groundfloor is a smart on-premise parcel locker system for high-density residential and commercial environments. They provide secure, 24/7 access for deliveries and collections of any parcels, from groceries to dry cleaning. Groundfloor systems allow these constant deliveries and collections to happen without ever needing to bother residents or facility management staff. Additionally, couriers from ANY company can deliver to Groundfloor.

Many problems are solved for Groundfloor facility management staff, couriers and recipients. Firstly, Groundfloor systems free facility management staff from the burden of managing their resident's/staff's deliveries and can return to focusing on building management. Couriers no longer need to wait to be buzzed into a building, nor wait for a signature. They also no longer need to take lift's up to other floors and go door to door to deliver parcels. Recipients are also freed from the frustration of missing a delivery, or of having to wait until business hours or an attended reception desk for collection.
Project Commissioner
Project Creator
Team
Chris van Raay
Lauren Melton (Client)
Jock Mitchell (Groundfloor Branding)
Project Brief
After setting about solving all the frustrations related to delivering, storing and collecting parcels, the team sought a user interface design that would equally cater to both types of users: couriers and recipients. It had to be fast for couriers to deliver and easy for residents to pick up.

The solution combines a touch-screen kiosk used by both couriers and residents, and a mobile app for couriers.

The brief included designing not only the user interface of the kiosk and mobile apps, but also the multi-channel experience surrounding them, from how to get into the building, register the first time and go on to make deliveries as well as the experience recipients have.
Project Need
The biggest challenge of the project was about finding balance. How do you find the right voice for your residents AND your couriers? How do you capture enough information while ensuring a delivery will be quicker than it is currently?

Another challenge related to the styling of the interface which needed to look at home anywhere from a high-end apartment to a uni dorm, as well as being just as comfortable on the locker kiosk as on a smartphone.
User Experience
The answers came by keen attention to process and detail. The sequence of steps in the delivery process was meticulously crafted to ensure we never ask a question we don't need to, skipping steps and providing easy shortcuts, such as delivering another parcel to the same recipient.

Users also don't need to worry about usernames and passwords, since their mobile phones act as identification. Couriers link their phone with the Groundfloor app while residents receive one-time locker codes via SMS.

Particular attention was paid to the micro-copy throughout the interface, which takes a personal, approachable, but professional voice. Subtlety in the form of a subdued colour scheme with pops of bright colour distinguish the recipient and courier experiences.

Additionally, locker towers are modular and can be arranged in a multitude of ways, but the kiosk knows the relative location of every locker in a system. When a courier drops off a parcel, or a recipient collects one, they're guided in the right direction by on-screen arrows and their success is acknowledged by subtle audio cues.

The approach to the user interface design was to find a unique experience that both looked completely expected on iOS or Android while also being different enough that when you're using the kiosk it doesn't feel like an iPhone app. This was achieved through floating panels of content that animate up between steps, summarising the process at top while bringing in the next question from the bottom.
Project Marketing
Groundfloor will be launched to the public at the Total Facilities and Design Build trade shows throughout April and May. Through a targeted PR campaign, Groundfloor will focus on Australia's e-commerce boom amplifying frustrations around current delivery services and the elegant solution Groundfloor provides.
Project Privacy
A number of features are built into the Groundfloor solution to not only ensure privacy concerns are met, but actually improve the overall privacy and security within Groundfloor-enabled buildings. This includes issuing registered couriers with on-demand access codes, so that buildings can be locked to the public and also alerts sent if a courier enters the building but does not make a delivery within the expected timeframe.
The digital world has forever changed how we live our lives. We're looking for nominations that help us live better, smarter, have fun and just get more out of life whether that be cooking, gardening, renovating, shopping, dating, hobbies or searching for your first home.
More Details