Photo Credit : Vive Group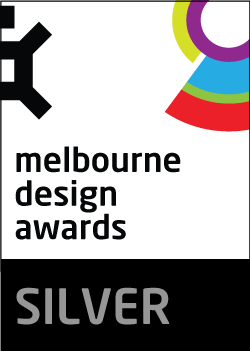 Project Overview
Aspire is Villawood Properties' latest masterplanned community within a new suburb called Frasers Rise in Melbourne's north west.
Project Commissioner
Project Creator
Project Brief
Vive Group's brief was to develop an engaging and exciting user experience for the Aspire Sales & Information Centre.
Project Innovation/Need
We designed a customer journey that not only encouraged and enhanced interaction and engagement but ultimately, aligned with Aspire's values of active lifestyle and strong community spirit.

We created a space that included a visitor welcome station, large interactive touchscreen with in-built storage, engaging AV & static wall displays, kids' play area with a custom-built swing, privacy suite for sales staff and outdoor deck for community events.
Design Challenge
The key challenge was the tight timeframe from client brief to final delivery, with the end of year holidays impacting as well.
User Experience
We have received excellent feedback from visitors and our client on the overall user experience of the Aspire Sales & Information Centre. To date, new and repeat visitations have exceeded expectations.
Marketing - Sales Promotion

This award celebrates creative and innovative experience design for sales promotions intended to persuade an audience to purchase or take some action upon products, ideas or services. Consideration given to the technical, conceptual and aesthetic elements, user experience, audience engagement and message delivery.
More Details