Rose Street Pop - Up
[DRAFT]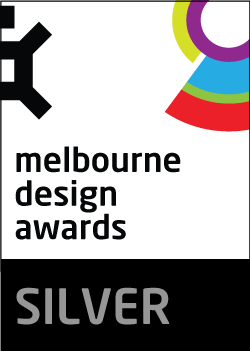 Project Overview
The Rose street pop up store is a condensed version of the hugely popular Rose st artists market in Fitzroy Melbourne, which runs every weekend.
The market has hosted more than 2000 creatives over a ten year period, and the store is a celebration of the diversity of talent that has been a fundamental part of this colourful story.
The store is conceived as a curated art installation rather than a regular shop, with the products displayed in a similar manner to paintings or sculptures in a gallery. The customer is encouraged to explore the space and experience the journey whilst browsing.
The space presents to the shopping centre as a playful, transparent and exuberant bricolage, seeking to create a new model though experience and engagement.
The rose street store is an event; embodying the essence of the market and the energy created by social gatherings.

The Highpoint shop is conceived as the prototype and blueprint for future stores, with an emphasis on demountable construction (much like a stage set) and a similar shared experience

Project Commissioner
Project Creator
Team
Mark Sinton
Anne-Lise Ip
Adam Ferrante

Project Brief
Client: "Mark, I've been asked to fill a space in a very popular shopping centre. They want a piece of North side cool!"
Architect: "Sound's interesting Adam, what are you thinking?"
Client: "Well, we need to somehow replicate our market place within a 14m x 8m box. I'm hoping to set a box within the box, and have a curated space of objects. We see this as a prototype for futures stores, so I'd like to explore the possibility of demountability and re-use. We also don't have much of a budget, and it needs to be designed and constructed in 3 weeks. Oh, and I like vibrant colours……and cardboard……."
Architect: "So what you're saying is; you'd like to create a dynamic and vibrant space, which offers a gallery like experience and evokes the spirit of Rose Street market within a small concrete, airless, windowless box. The construction methodology must be demountable and re-usable, and the customer must feel that they are experiencing something other than a shopping experience. Of course, you have essentially no budget to achieve this right?"
Client: "Exactly! I'm very excited!"

Project Innovation/Need
The concept of a transient curated retail space offering an alternative shopping experience drove the thinking. The small space needed to be configured such that zones were created, yet a transparency needed to be maintained so as not to make dead spots, or areas where product could easily go missing.
Reuse of the cost effective construction informed the materiality and fixing methods.
Every decision was made by the deire for the model to be re-used in multiple sites. This outcome was critical to the success of the model.
We placed a 9.8m x 3.9m timber framed structure clad in paving slab reinforcement. The reinforcement sheets offered transparency throughout the space, and provided a flexible wall to allow product to be hung via simple hooks. This box has two main functions. The first is to create zones within the small tenancy. We turned the footprint by 7 degrees to create tension and relief within the main space, and make gallery secondary spaces, each housing varied product and curated such that the user experiences the bricolage associated with an outdoor market and a gallery.
The second is to respond to the mall by clearly presenting as a micro retail model with point of sale and recognisable aspects of a typical shop.

Design Challenge
Our major design challenge was to create zones and differing spaces with a small tenancy. The replication of a market experience, which are typically much larger and often external, required careful thinking.
The main box form is the major design component and needed to be able to have the walls house product, yet be transparent for both experience and security reasons. Materiality is informed by the need to draw the eye away from areas which could not be ''made good'' due to either budget or the design philosophy of sustainability, re-use, and modulation.
Every element needed to have the ability to be re-configured in a different site, yet still be able to meet both functional and aesthetic outcomes.

Sustainability
The main structure was constructed of KDHW, which is readily available, sustainable, and reusable. The wall panels were simply fabricated on site, erected and bolted together. The re-use of the structure does not require making good, additional materials, finishing, or modification as it's been designed to be universal and not site specific. All products are displayed on recycled cardboard boxes, which can be arranged in numerous patterns to create zones and visual interest. Again, these boxes are re-usable with countless reconfiguration options. Product is hung from hooks on paving reinforcement which clads the main timber box. This method ensures that built in shelving is not required.
The space does not have a ceiling or constructed floor, nor inbuilt shop front with embodied fabrication energy.
All lighting is plugged into the mains and hung from hooks from the ceiling or walls to obviate any specialist one use fixing. This method offers ultimate flexibility and re-usability.

Pop-Ups, Display, Exhibit & Set Design

This award celebrates innovative and creative design for a temporary building or interior, exhibition, pop up site, installation, fixture or interactive element. Consideration given to materials, finishes, signage and experience.
More Details