Photo Credit : C3 Photography, video, branding and illustration by See Saw Design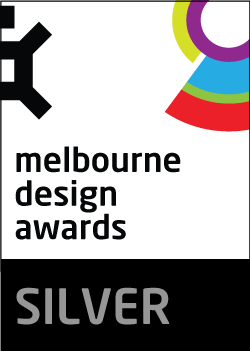 Project Overview
This visionary building was created by Bensons Property Group, an innovative, Melbourne based developer with over twenty years of property experience.

Bensons' aim is to genuinely fulfill the needs of communities and the people that empower them. It is with this insight that C3 was conceived; unifying exceptional design and technology in a suburb that encapsulates Melbourne.

C3 is located in one of Melbourne's most iconic and vibrant suburbs. Brunswick boasts all the advantages of city life with a proud, unique identity of its own. Located on the city fringe, residents of this connected suburb have access
to every corner of Melbournian lifestyle via foot, bike, tram, train, and car.
From local parks to diverse shops, bars and events, the C3 lifestyle is chic, culturally rich, and rewarding and the essence of this connected lifestyle is encapsulated in the C3 living experience.

C3 represents the pinnacle of digital connectivity. In every apartment and throughout the building, cutting-edge technology sparks creativity, connects people and enriches everyday living.

C3 connects the three elements of progressive thought; design, technology and lifestyle, in a multi residential community for modern urban living that is quintessentially Melbournian.

Project Commissioner
Project Creator
Team
Established in 1994, Bensons Property Group identified the potential
for Melbournes rejuvenation, pioneering the way for landmark buildings designed by internationally acclaimed architects to deliver world class finishes sourced locally and overseas. Bensons, and its founder and Chairman Elias Jreissati, have long been known for their commitment to Melbournes progressive art and design culture. Following the companys philosophy that fine art inspires and stimulates our senses as well as reflecting our society, Bensons developments including C3, ALT, Vanguard and Solstice exhibit uniquely commissioned art and sculptures.

Project Architects, Metaxas, commenced practice in 1996 and their approach to sustainability is embedded throughout all stages, from design to occupation. Initial designs for C3 ensured that passive and active systems were included in the work from the outset, and their commitment to creating a high quality, low energy building is a fundamental part of the Metaxas work ethic.

As a multidisciplinary design practice, Dig Design created the Interiors for C3 with imaginative spaces that capture attention and provide comfort and delight. Digs strength lies in the ability to produce design excellence through functional, innovative, imaginative and cost conscious design solutions.

Completing the C3 project team, the Landscape Design by Studio Equator creatively balanced harmonious design and environmental lifestyle elements for the project. Their C3 design team was specifically selected to bring originality and a point of difference to the design solutions for enhancing the communal areas within the sky space, roof terrace and media lounge.
Project Brief
Five kilometers from the city, in one of the most unique, design-focused areas of Melbourne, stands C3. With its balance of intelligent architecture and amenities, the building is a celebration of art and design perfectly suited to its surroundings.

C3 resonates with the spirit of the surrounding suburb; an extraordinary design combination of heritage buildings, hidden green pockets, and places to meet.
"Everything that makes life great about living in Melbourne is here" says head architect George Metaxas. "It's an exciting part of Melbourne, and some really substantial investment has been made to build on this community "

While designing such an iconic structure, keen insight into the area was key to the process. "We designed C3 to really complement the neighbourhood, to be part of that precinct of interesting, new architecture that redefines inner city living. We have set a new benchmark for inner city living by integrating the latest technology using strategic design development."

The old industrial character of Brunswick is reflected in many aspects of C3's design. Tough, articulated materials such as the angled sawtooth roof and wall forms clad in metal, which contrast with coloured glass panels as balustrades and vivid, animated artwork.
Project Innovation/Need
Central to the structure – and to C3's connectedness – is the building's 'green heart'. This central atrium spans all floors and opens apartments to light, crossflow ventilation, and sky.

"We designed the building with two halves separated by a 6-metre wide space called a 'skylane'," This space is similar in many ways to inner city laneways. The character of these laneways is incredibly important to Melbourne – and also important to the building we designed.

The skylane gives the building an abundance of natural light, and is vital to the connectivity with the building. It encourages airflow from the front to the back. We think it's one of the strongest features of the building.

At the summit of C3 is a lush vertical garden and terrace with communal BBQ area and internal dining lounge. Open to expansive views of Melbourne, the terrace gathers people together with the sun and sky as their canopy.


Design Challenge
The design challenge for C3 was to reflect an intention to entertain, form connections and encourage a unique and tailored lifestyle where art, deign and lifestyle harmoniously and seamlessly blend.

Following a selection process of local and national award-winning artists, ranging from street artists to Archibald prizewinners, Rowena Martinich was nominated by architect George Metaxas to commission the bold and
colourful art installation that sweeps up the skylane. A unanimous choice was made by the project team to appoint Rowena, she understood the vision of the building with its unique contemporary and industrial fused architecture.

Selected to characterise the vivid and lively culture of Brunswick, C3 blurs the boundaries between fine art and edgy street art. In combination with the glazed atrium roof, the symphony of colour produced by the glazed end walls of the atrium creates a cathedral of colour from ground floor to rooftop.

Rowena's characteristic colour palette is seen on a large scale in the C3 foyer. With bright pinks, oranges and splashes of pastel that enliven the space and the mood of everyone who passes through it.


Sustainability
The C3 structure exceeds Environmentally Sustainable Design (ESD) requirements.

Optimised for passive thermal performance, natural daylight and cross-flow ventilation, all C3 apartments are designed to achieve an average 6-Star First Rate5 thermal rating.

Rainwater is harvested for re-use and irrigation, and rooftop Photovoltaic Solar Cells help generate energy for common areas.
Architecture - Residential - Constructed

This award celebrates the design process and product of planning, designing and constructing form, space and ambience that reflect functional, technical, social, and aesthetic considerations. Consideration given for material selection, technology, light and shadow.
More Details