Image Credit : N/A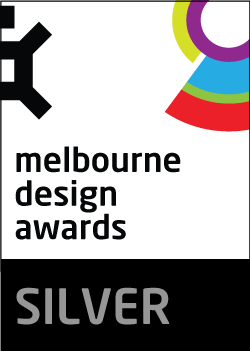 Project Overview
What happens when a rogue robot goes on a university rampage? It wreaks havoc in the labs, explodes in an electrifying display and has to be pieced back together, of course!

Pixel's Escape is a cutting-edge virtual reality escape room experience designed for future students attending Deakin University's Open Days in 2017. Using industry-leading HTC Vive technology, the immersive game follows the story of a mischievous Deakin robot from the School of IT named Pixel who runs amok around the university's state-of-the-art facilities. Gamers must use their slick CSI detective skills to save the day in under three minutes.
Project Commissioner
Project Creator
Team
DEAKIN UNIVERSITY
Project Manager: Brendan Lucas
Director, Digital Marketing: Matthew Edge
Project Coordinator: Stephanie Bellassai

LIMINAL 360
Project Lead / Programmer / 3D Artist / Sound Designer: Lachlan Sleight
Creative Lead / Lighting / Sound Designer: Stephanie Andrews
CEO: Damian Moratti
Managing Director: Nick Busietta
Programmer / 3D Artist: Tin Nguyen
Animation Artist / 3D Artist: Robert Dowling
Sound Designer: Darius Kedros
Narrator: Toby Ricketts
Project Brief
By 2020, the virtual reality (VR) industry is expected to grow from $5 billion to $162 billion. In line with our overall university strategy LIVE the future 2020, we knew as a brand, we had to continue to drive the digital frontier by using the latest emerging technology and trends – VR and gamification.

So, for our Open Days in 2017 - our biggest recruitment event of the year - we set out to leverage both of these to place Deakin firmly front of mind with prospective students.

This project follows the success of Flight DX3K, a 360-degree campus tour that has been the recipient of multiple local and international VR awards.
Project Need
With a crowded tertiary education marketplace during this period, brand awareness and cut through across Open Days was key. So, we wanted to provide a VR experience that would clearly demonstrate the digital innovation that is core to Deakin's DNA.

The idea? A VR escape room that used behavioural psychology and puzzles to induce heightened levels of challenge and stress.

But in order to bring this story to life, we needed a structure that could work at both our Geelong and Burwood campuses. With that in mind, we designed an activation that sent our newest Open Day detectives through a CCTV briefing room to watch a pre-game trailer and then into one of four dedicated VR play spaces.

Once thrilled and excited users made their escape, they had the opportunity to meet and greet the larger than life, mischievous robot, Pixel.
User Experience
Fusing behavioural psychology techniques and gamification, we designed an escape room that would induce emotional and cognitive states to increase the excitement of the user during the game.

Through multiple user testing sessions, we teamed up with our agency to refine the colour, saturation, tempo, interactivity, cognitive load and difficulty level to achieve the optimum experience for users.

This was done in a number of ways by starting with relatively muted colours in the scene and increasing the saturation during the course of the experience. In addition, the tempo and intensity (loudness) of the background audio was increased. As the escape room countdown clock neared the end, we implemented various visual and auditory cues to increase users' heart rate (BPM).

The success of these in-game measures were evident through our two rounds of user testing. Participants evolved from feeling tense pre-game to cheerful and excited post-game with 80% in round one and then 100% in round two.
Project Marketing
Our key objective was to raise brand awareness, with our Geelong and Burwood Open Days in 2017 receiving one of our highest ever attendances with 22,000 combined.

Social media pre-promotion of the game was able to amplify the project, reaching 150K people. We also gained media coverage with major news sites Leader Newspapers and the Geelong Independent.

The use of custom designed flyers at our Open Days also meant we were able to market not just the gaming experience, Pixel's Escape, but also our state-of-the-art facilities featured - including their location at each of our campuses.

An online lead generation form (http://discover.deakin.edu.au/pixelsescape.html) displayed on signage around the activation also marketed our experience, allowing participants to register and find out more about studying at Deakin. As a bonus, were able to generate 500 leads from this method.
Project Privacy
Currently, no detailed data from the VR activation has been shared and has been kept anonymous. Only Open Day registrants who opted into marketing material from Deakin University will receive future communications.
Digital - AR / VR - New Experiences

This category relates to AR / VR - New Experiences.
More Details