Dan Murphy's Cellar Prahran
[DRAFT]

Image Credit : Red Jelly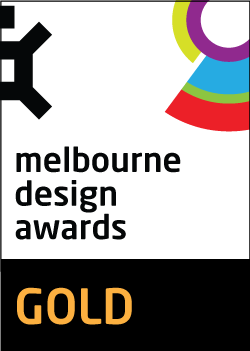 Project Overview
The lighting intent was to use light to highlight the original features of the building and more importantly show the products off to their best and creating a unique destination and experience for fine wine and spirit lovers.
The lighting design had to be sympathetic to the history of the building that has finally returned back to where Dan himself first opened his store and shared his enthusiasm in 1952.
By using various types of LEDs concealed within the joinery the stock is made to really be the hero of the store. Only a few simple decorative fittings where used to warm up each area and create a sense of contrast between the different areas of products within the store

Project Commissioner
Project Creator
Team
Recom Electrical Melbourne
Dan Murphy's Internal
TSB Joinery
Red Jelly Marketing
Project Brief
The customer is welcomed into a softly lit ground floor area where the stock is lit at the front to highlight the labels and entice the customer. The lower and upper areas of the joinery which are used for storage are simply back lit letting the light gently wash through the bottles. Further into the space there is different section of Champagne/ Spirits and Whiskey which are all subtly lit differently to differentiate the types of products within each area.
The main area on the ground floor is the counter which has been lit to guide and welcome the customers to this part of the store. The counter also serves as a bar and tasting area so decorative lamps were added to create a warm inviting ambience.
Downstairs we tried to create a traditional cellar like experience by again just lighting the products and gently washing the original architecture. The feeling is one of a welcoming warm and interesting space. In the museum, the history and artwork become the feature along with the high end products in this area.
By using a lighting control system the store manager can highlight any given area i.e. Champagne or Whiskey if there is a promotion on in that section. There are also scenes for functions which enable the staff to quickly and easily amend the lighting to suit the occasion.

Project Innovation/Need
With the heritage restrictions on the building any light fittings not incorporated within the joinery or shelving had to have very careful consideration regarding mountings. Trying to highlight the rough and original character of the building without detracting from the merchandise was also a key consideration. We also worked closely with the members of staff at Dan Murphy's to discuss what the customers need and like and how the store and stock will evolve over time.
Design Challenge
The challenge of highlighting the main feature - which was the stock as this is a trading store, resulted in Glowing Structures working with manufacturers to create a bespoke LED strip to highlight merchandise whilst minimising any glare on the bottles. This also required working closely with the joiners to ensure this was concealed from sight.
The tight deadline and the constant on site changes were the main challenge on this project, but with the whole team working together the deadline of the store opening was met with only hours to spare.
Sustainability
The need for high CRI LEDs to ensure the products were lit to their best whilst being able to source the fittings within such a short time was a huge challenge. Using local suppliers who were on board from the beginning of the project ensured that high quality low energy fittings were installed throughout the store.
Maintenance was also a factor and all fittings have either an onsite guarantee from the manufacturer or a minim of 50,000 hour lifetime.
This award celebrates creative and innovative lighting design or effects in indoor or outdoor spaces.
More Details