Receva Smart Mailbox
[DRAFT]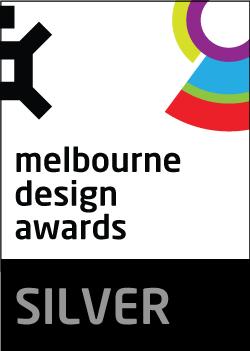 Project Overview
A start-up of Australia Post, Receva ensures you never miss a delivery again, by providing a safe and convenient location for all of your parcel and letter deliveries to the home.

Connected to the internet, the Receva smart mailbox reinvents the vastly outdated letter box and reimagines how items are delivered to and from the home.

Loved by online shoppers, Receva runs on an open platform and is designed to work with any and all delivery companies, improving the home delivery experience and helping the home move into the digital age.

Designed to work with the household, the Receva smart mailbox is suitable for an array of modern day deliveries including wine and groceries.

The smart mailbox features a secure housing for mail, to ensure mail theft
is an issue of the past.

The stainless steel sunshield controls solar load to the box and concrete base acts as a cooling agent, keeping your items out of the sun and your groceries cool.

Managed via your smart phone, the Receva Smart Mailbox provides a notification when your delivery arrives. Users can monitor the temperature of the box and battery levels via the app, and always know who has delivered into the box. They can also decide who has access to the box and for how long, making it perfect for family members, Airbnb guests or sales on Gumtree.

Organisation
Team
Industrial Designer:
Charlwood Design

Receva:
Chanel Costabir
Avinash Gulwadi
Dennis Advani

Project Brief
Reinvent the letter box to provide households with a secure and convenient location to store parcels when they are not home.

Ensure the design is modern, aesthetically appealing, secure, and will fit in with all households.

Ensure that the product and user experience is pleasurable, easy to use, convenient, creates excitement and is cost effective.

Project Innovation/Need
The letterbox is highly outdated and fails to meet the needs of consumers in the digital age.

Changes in shopping behaviour have resulted online orders reaching $18bn in Australia in 2017, at a growth rate of 16.2% (IBISWORLD). Parcel, wine and grocery deliveries left unattended at the home are subjected to theft or weather damage. Alternative methods prove inconvenient and hold low desirability for consumers to undertake. Mail theft is also on the rise with identity crime costing Australians $2.2bn annually (ABCNews).

There must be a better way to create a securely and convenient location for consumers to receive deliveries to the home in a way the happens in the background, freeing up the consumers time.

Design Challenge
We essentially had to create a smart mailbox that is weather resistant, modern, aesthetically appealing, simple and would suit a wide array of households. Further, the mailbox also needed to fit large parcels, so the design had to minimise visual bulk and having some form of cooling agent build in to render it suitable for wine and grocery deliveries.


Sustainability
Products used to create the Smart Mailbox were locally sourced and designed for long term durability.
Product Design - Home & Garden

This award celebrates creative and innovative design for either a component or overall product. Consideration given to aspects that relate to human usage, aesthetics, selection of components and materials, and the resolution of assembly, manufacturing and the overall function.
More Details