Bank of Melbourne, Box Hill- Feng Shui Design Meets Everyday Banking
[DRAFT]

Image Credit : Adam Luttick, Luts Photography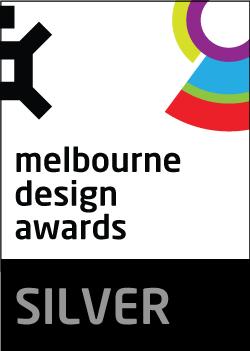 Project Overview
The value of localisation and Chinese philosophical beliefs, meets modern design aesthetics.

Since the launch of Bank of Melbourne in 2011, the brand has embodied the vibrancy of the community and the true value of localisation. As design partner, greater group were engaged in delivering a unique retail branch in Melbourne's Box Hill suburb. Tying the values of locatisation with breaking down the orthodox banking ideals, Bank of Melbourne embraced Chinese philosophical beliefs in the branch's design. Under the guidance of Feng Shui Master, Jackson Tan, in conjunction with greater group's creative expertise, a bold transformation was imagined for the Box Hill branch. The outcome was an inviting environment, where Customers would be able to experience first class banking services and Staff interaction in a relaxed, flexible manner.




Project Commissioner
Project Creator
Team
greater group Melbourne - Key individuals: Daniel Angley, Rachel Nelson, Mikala Croft

Project Brief
greater group were engaged in reimagining and designing Bank of Melbourne's Box Hill branch. Along with the branch's local staff and local knowledge, the brief emphasised the importance of localisation; embodying the culture and vibrancy of the local Victorian community.

The goal was to deliver a sophisticated space that would incorporate the Chinese principles of Feng Shui and appeal to local Customers. It was key to execute a premium look and feel that would successfully create a comfortable 'open' banking environment, as well as creating a branch layout that would achieve maximum positive flow, known as 'Qi'.

Other areas to be accounted for in the design brief included the standard banking services – 24/7 access to ATM's, coin and cash exchange machines, in addition to the open tellers and consultative conversational spaces. The brief highlighted the need for a platform in which Customers would be able to learn more about the bank's products, services and engagement in the local community.

Project Innovation/Need
- Our design solution merges the principles of Feng Shui into retail banking. This particularly large double story site takes prominent place in Box Hill's busy Main Street. The vibrant illuminated signage, in Bank of Melbourne's purple branded colour, ensures it stands out among neighbouring retailers. A vertical garden upon entry helps to create vibrant energy and neutralize bad energy. Details of timber and brass around the branch combined with mood lighting, reference a high-end hotel, rather than a traditional banking branch.
- Centralised 'open' teller and connection points on the retail floor, generate a personable environment where customers can interact with staff in a more relaxed manner – a dramatic departure from traditional banking.
- Interactive walls were installed and aimed to invite customers to learn more about the bank's products, services and engagement in the local community. While the integration of prints of prominent local landmarks and icons, gave the branch a distinctly local feel.
- Designed in a strategic manner, the branch provides solutions for a variety of banking needs, divided into multiple zones. The 24/7 express zone has bilingually signage, and the 8 private consultation zones all feature imagery from the local area, acoustic panelling and markedly comfortable Vitra Soft Shell Chairs. Level 1 provides a separate waiting lounge, as well as a boardroom with video conferencing capabilities. A secure room enables customers to store and retrieve safe deposit boxes from a vault without the need for staff to collect them manually.
Design Challenge
- Prior to the installation of the safety deposit box, which weighed 9 tonnes (emptied), a high level of strategic consideration and significant structural work was required.

- Another challenge was in relation to achieving a successful balance between greater group's accustomed retail planning principles and the principles of Feng Shui.

- While the demolition of the existing staircase was extensive, careful consideration was required in the design and also build of the new feature staircase.

Sustainability
- Good design and project management ensures great value without compromising premium quality, social as well as environmental responsibilities. The greater group teams and Partners endeavour to operate in ways that are sustainable, such as waste management, reducing carbon foot print, safe working conditions etc.

- greater group has over 30 years' experience in retail design and our client relationships span decades. The choices we make now – as designers on our clients' behalf, will affect the future of both companies and impact on our planet for years to come. Whilst maintaining our client's commercial interests, our designers will suggest design elements and specification options with the implicit intent of making stores greener. Our designers actively look and specify products and fittings where possible that promote energy saving and/or carbon reductions. greater group are helping the environment by offering a practical sustainability charter to our clients and staying open-minded and welcoming to the green change. 






This award celebrates innovative and creative building interiors, with consideration given to space creation and planning, furnishings, finishes and aesthetic presentation. Consideration given to space allocation, traffic flow, building services, lighting, fixtures, flooring, colours, furnishings and surface finishes.
More Details