Astor Theatre Overlook Bar
[DRAFT]

Image Credit : Greg Elms Photography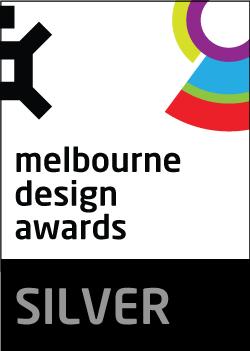 Project Overview
Overlook is an all-day bar and café that is situated in the adjoining tenancy of one of Australia's most famed cinemas, The Astor Theatre. In order to deal with the overflow of foot traffic, the bar was created to entertain guests as they wait for their screening of their film.

The name of the establishment was taken from the hotel in The Shining, named The Overlook Hotel, as inspiration for a decadent and lavish environment.
Project Commissioner
Palace Cinemas / Astor Theatre
Project Creator
Team
Sash Fernando
Ruwani Fernando
Nicki Hlavacek
Lachlan Mason
Interior Design — Emily Pederson
Project Brief
Piggybacking off of the 1920-1930s themed interior from the film, the art deco styled branding was created in order to create a sense of luxury and prestige about café. Being located in the adjoining tenancy from the heritage listed Astor Theatre, the branding for Overlook needed to sit in conjunction with the aesthetic of The Astor but be distinguishable enough to sit on its own. Paying homage to the Stanley Kubrik film, The Shining, Overlook's brand was created to have a symbolic relationship with the luxurious hotel in a hidden way.
Project Innovation/Need
The brand was used across a myriad of touchpoints that can be viewed throughout the experience of dining at Overlook. Large gold signage elements donned the exterior windows which looked on to Chapel Street. Coffee loyalty cards were created with the addition of a themed, bespoke embossing stamp and menus were designed with textured paper and gold foiling to show the essence of opulence.
Design Challenge
Being placed next one of Australia's most famous operational cinemas, Overlook needed to be distinctive enough to stand on its own brand. However, the overall styling and approach needed to sit within the same realm as the interior and branding of Astor Theatre.

Overlook also needed to be branded to compete in the saturated Melbourne hospitality market in order to stand against the competitors within the Chapel Street precinct.
Effectiveness
The brand created effective buzz within the busy hospitality sector and Overlook has had multiple mentions and articles written in Broadsheet, The Urban List, Concrete Playground and TimeOut. Overlook has received resounding praise and positive feedback from client to customer.
Graphic Design - Illustration and Type

This award celebrates creativity and innovation in the traditional or digital visual representation of ideas and messages. Consideration given to clarity of communication and the matching information style to audience.
More Details