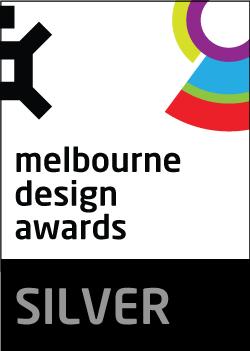 Project Overview
BDO's growth aspirations called for a new workspace to suit. Welcoming yet impressive, Unispace designed and delivered a flexible workplace to grow and adapt with the business. The new workplace is designed to attract great staff and new clients alike - an opportunity to re-energise their workforce and embrace the future.
Project Commissioner
Project Creator
Team
Alexandra Brookes, Christopher Free
Project Brief
BDO wanted a change from their previous office, which was dark and siloed. Through consultation with their teams, Unispace uncovered the needs of each department. They had five main objectives for their new workplace: support a growing business, foster a sense of pride, encourage flexibility, engage its people and clients, and incorporate seamless, efficient technology.

Unispace proposed a concept for an open, light-filled space that made the most of the large windows and river view. The new front of house area, with its stone travertine features, creates the best first impression for visitors – with plenty of space for meetings and entertaining.

Each department has a mix of open plan workstations, collaboration zones and enclosed rooms. And while the partners work from the same area as their team, Unispace incorporated one focus room for every two partners for private phone calls and conversation.
Project Innovation/Need
BDO was previously spread across three floors. Their move to a new workplace on just one level, was an opportunity to increase visibility and crossover between teams.

Moving to one floor also meant that all built areas needed to be configured within this space, however the angular floor plate and atrium did not naturally incorporate the built areas and meeting rooms that BDO required. This was initially a challenge during the test fits, however Unispace worked out a solution for the most efficient use of space; the front of house and atrium areas are centralised and the staff breakout, and workspaces are positioned at the back of house connected via the lift lobby.

Design Challenge
One of the focal points of the planning was to allow for all partners to have a dedicated 'partner pod,' to encourage them to step out of a traditional dedicated office and work closer with their teams. The pod has dedicated storage and a wraparound screen for additional privacy. This was an innovation for the Melbourne team, as the partners had requested offices in their new workplace even though they were sitting in the open space prior to their relocation.

BDO's new workplace provides an environment where its people feel closer and a culture which promotes the cross pollination of ideas and collaboration.
Sustainability
Sustainability is an integral part of our methodology and we adopted a best practice approach for the space. We maximised access to natural light and the feature garden wall. Workstations, joinery and lighting were produced locally and we used recycled timber as a feature throughout.
Interior Design - Corporate & Commercial

This award celebrates innovative and creative building interiors, with consideration given to space creation and planning, furnishings, finishes, aesthetic presentation and functionality. Consideration also given to space allocation, traffic flow, building services, lighting, fixtures, flooring, colours, furnishings and surface finishes.
More Details